2-dimentional Laser Displacement Sensors

LS Series
Line beam for fast, accurate measuring of height and width
Linearity of ±0.1% F.S.

Sampling period of 0.5 ms (max. speed)

2-dimensional measurements at a significantly low cost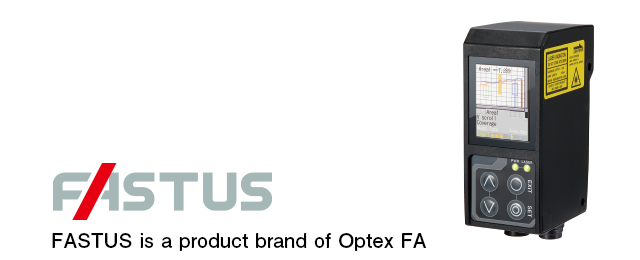 Easy setup
Easy Setup
The LS series can be confi gured in four easy steps: camera imaging, area measurement and area calculation, and result judgment and output.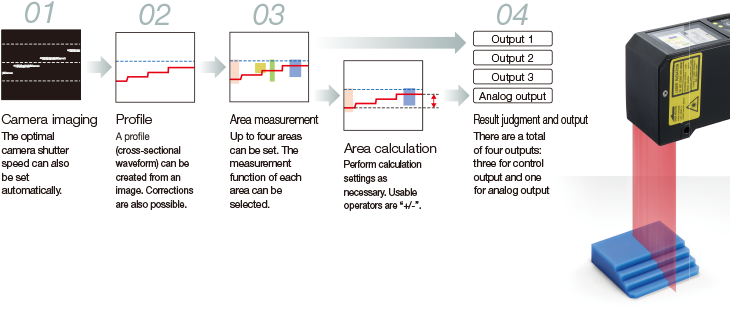 Easy setup PC software
LS-Navigator (included with delivery)

With delivery, the LS series comes with software that lets you easily confi gure settings from a PC.

• Easy configuration of capturing area and measurement area settings
• All settings can be configured via RS-485 communication
• Profiles can also be output with high precision
• No need for expensive dedicated displays

*PC connector cable (optional) required separately.
Storage function
Measurement result and "Profile + Measurement result" can be stored and those data can be sent to PC through RS-485 communication. All the sampling data can be obtained regardless of the communication speed, and by using the LS-Navigator, it is possible to obtain data without the use of programs.
Because obtained data can be saved in CSV format, it can be accessed using spreadsheet software, etc.