Amplifier Built-in Type

Z-L Series
IIndustry standard sized
laser sensors with built-in amplifiers
Same low cost as LED light source types

Laser class 1 for through-beam type

Outstanding environmental resistance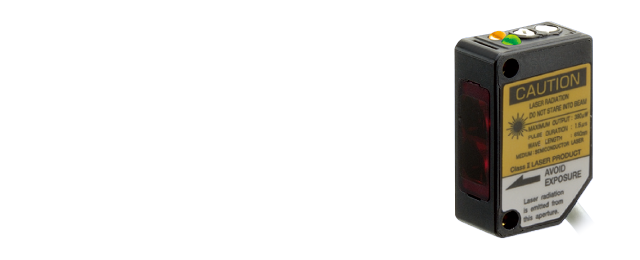 Small spot size that can be achieved by lasers
Approx. ø2 mm spot size at a distance of 400mm (diffuse-reflective type)

Optimal for applications that in which small object detection and high repeat accuracy are required.
For high-speed lines
Response time: 250 μs

The laser sensor provides a top class response time.
This feature makes detection in high speed production line possible.
Outstanding environmental resistance
Degree of protection: IP67, Shock resistance: 50 G

Its integrally molded structure enables all models to conform to IP67 and achieve a shock resistance up to 50 G. It doesn't break even when wet and can be used in locations where vibrations are generated.
Standard specification size

25.4 mm standard pitch

Features an industry standard pitch of 25.4 mm.