Small Housing Laser Type

Z-L Series
Industry Standard Size Laser Sensor
Cost effective like LED light sensor

Class 1 laser level for thru-beam type

IP67 rating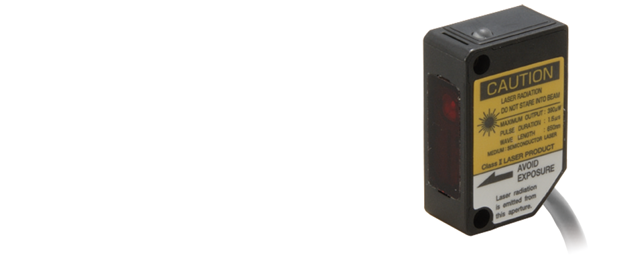 Thru-Beam type

Diffuse type
Retro Reflective type

Class 2/Class II IEC, FDA Regulation

Conforms to Class 2 (IEC) and Class II (FDA) regulations.
(Class 1 for Thru-beam type)
Thru-beam type,ZT-L series

30mm spot size at 30 meter sensing distance

250μsec response

Good for fast moving objects.
Diffuse Reflective,ZD-L type

Fine 2mm spot at 400mm sensing distance

Cross-talk prevention

2 sensors can be mounted side-by-side.
Retro Reflective,ZR-L type

10mm spot size at 10 meter sensing distance

IP67 rating

Hose it down!
Water-tightness is tested to IP67.