Stainless-steel Housing Sensors

Z-M Series
Excellent water resistance/oil resistance!
Suitable for automobiles, machine tools and food industry
Longest sensing distance in the class!

Employs a low deterioration 4 element red LED for the light source

Degree of protection: IP69K (cable type), Equivalent to IP67g (connector type)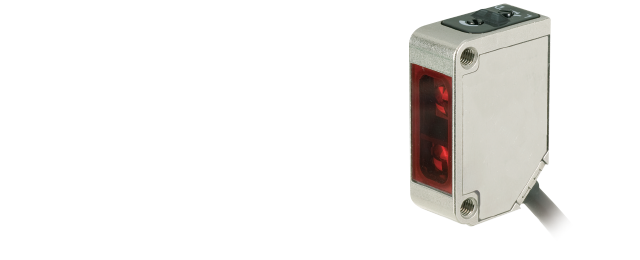 Tough against oil and coolant! Cost effective sensor with excellent oil resistance

Employs a newly developed high-brightness 4 element LED
Longest sensing distance in the class!
Equipped with a newly developed 4 element red LED light source. In addition to minimizing the decreases in emitted light that occur over time, it features a through-beam type sensor with a longest-in-class 30 m sensing distance! Not only is detection over long distances possible, but it is also tolerant against dust and fine particles.
▪High brightness 4 element red LED

Degree of protection of cable type is IP69K
Achieved a degree of protection on IP66 that is tough against humidity, water, steam cleaning, etc. Sensor features a tough design that doesn't break even when exposed to high-pressure washing on food processing machinery or when used in severe environments. Of course, it has also cleared IP67.
What is IP69K?

IP69K is a protection rating stipulated by German standard DIN40050 Part 9.

Test details:

Sensors are placed on a turntable and rotated 5 times per minute while being sprayed with water under the following conditions.

| | |
| --- | --- |
| Water pressure: | 80 to 100 bar |
| Flow rate: | 14 to 16 l/m |
| Water temperature: | +80℃ / -5℃ |
| Distance from spray nozzle: | 100 to 150 mm |
| Spray angle: | 0°, 30°, 60°, 90° |
| Spray time: | 30 seconds at each angle |

* IP69k does not guarantee operation under the above conditions. Water or oil that adhere to the optical surface could cause light to refract and prevent detection from being performed correctly.
*Excluding connector type and refl ector.