Displacement Sensor Amplifiers

CDA Series
Amplifier unit with English display
Up to two displacement sensors can be connected

Calculation of thickness, height difference, width, and more possible

Equipped with analog and control outputs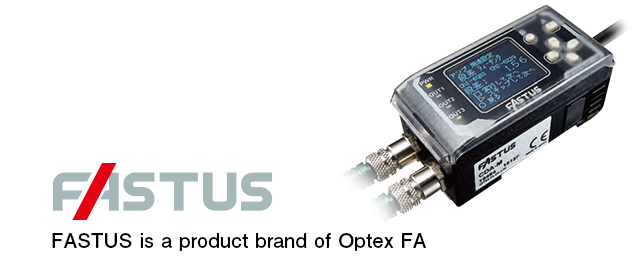 Compatible sensor
Amplifier unit with English display
The CDA series features an organic EL panel display. Unlike 7-segment displays, the display makes menu items easy to read, enabling easy operation for virtually any user.

* Display can also be switched to Japanese.
Calculation of thickness, height difference, width, and more possible
Connecting two different sensors to the amplifier makes it possible to calculate thickness, height differences, width, and other aspects.
This makes it possible to perform calculations that would otherwise be time-consuming very quickly.
Equipped with analog and control outputs
CDA-M/-S models are equipped with one 4 to 20 mA analog output and three control outputs. CDA-DM2 models are equipped with two 4 to 20 mA / 0 to 10 V analog outputs and two control outputs (switchable).