Long-range TOF Sensors

TOF-3V Series
Long Sensing Distance Sensor
TOF, Time Of Flight, method forms the technical basis for maximum reliability and high precision

Immune to object color and angle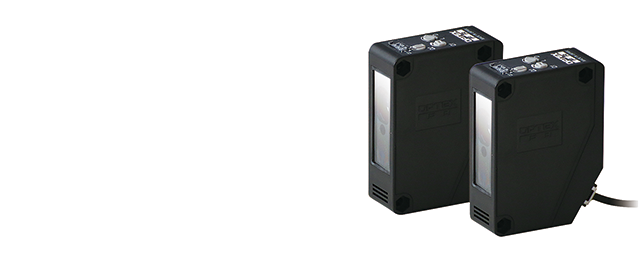 Super tight hysteresis (Diffuse-reflective)

Optex FA's skill in TOF technology design provides super tight hysteresis between black and white objects (2% at 3 m distance)

Crosstalk prevention-2pcs MAX.

Up to 2pcs can be mounted side by side.
Dual laser system
The sensor uses two laser diodes in order to compensate for temperature drift of the laser pulse rise time. One laser diode is inside the case and emits directly to a receiver element. The other emits on the outside of the case. By compensating for the time difference between the two laser pulses , the time measurement remains consistent regardless of temperature changes.