Fiber Unit

RETRO-REFLECTIVE Series
Stable detection of transparent workpieces
Built-in polarizing filter type and narrow view type available

Extremely thin design with a thickness of just 2 mm.

Wafer mapping with retro-refl ective type. (NF-RG01)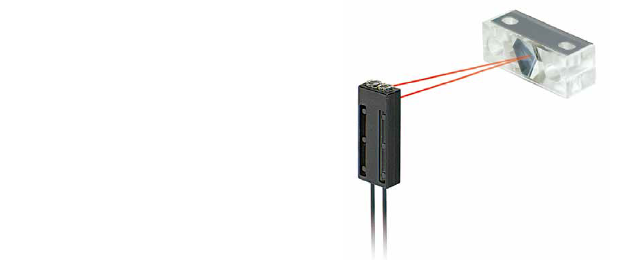 Stable detection of transparent workpieces
Built-in polarizing filter type and narrow view type
NF-RR01 with a built-in polarizing fi lter is minimally affected by reflected light from the surface of glass or film. NF-RB02 (Side ON) with narrow view design is also available. Please select based on the application.

Wafer mapping with retro-reflective type
Ultra-thin fiber units and reflectors
Ultra-thin design with a thickness of just 2 mm. Wafer mapping that was only possible on through-beam types which require much cable installation made possible on retro-reflective types. Of course since this is a space-saving side view type, the fiber cable can be easily handled.