Transparency Detection Type

KR-Q/SR-Q Series
Best Seller Transparency Detection Sensor
Stable detection at close position of the sensor

Easy alignment by visible red light beam

Narrow light beam design enables detection through small gap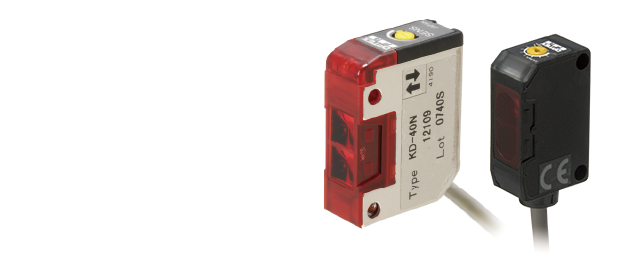 KR-Q series
Stainless steel housing.

The stainless steel housing helps to protect the sensor against mechanical damage if it is struck by passing objects.

Built-in mounting nuts.

The built-in mounting nuts make installation easy and efficient, the problem of damaged threads due to over-tightening has been eliminated.
Surpasses the VDE standard for electrical noise immunity.
The noise resistant internal circuitry is designed in accordance with the strict VDE standard.

Further, in-house Feilen Noise testing assures high reliability and compliance with international standards.
SR-Q series
Stable detection of transparent objects.

PET bottles with any design / configuration are easily detected. The material of the bottle does not matter.

Glass plates for flat panel display can be detected also.
High durability to ambient noise

The sensor is designed to be resistant to electrical noise from relay contacts, inverters, electromagnetic fields, static,etc. The In-house testing (Failen Test) exceeds the IEC standard.
Rigid mechanics

100G standard, tough enough to resist mechanical shock and vibration.