EtherCAT Communication Unit

UC1-EC
Management and control of sensors over a network
Compact slave adapter to EtherCAT network

Mixed connection with fiber sensor and displacement sensor amplifiers

Wiring and space saving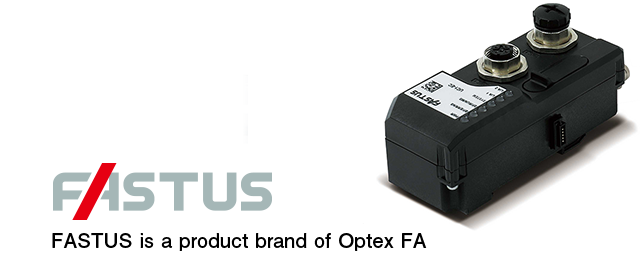 Various sensors can be connected to a variety of networks with the UC1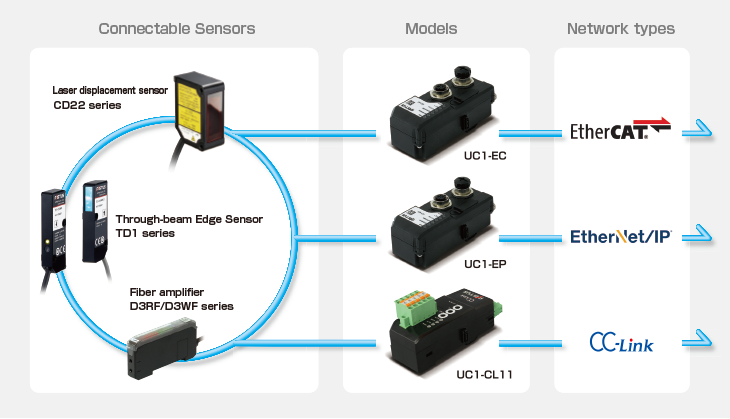 Control over the network to greatly increase efficiency
Management of connected sensors over the network for great improvement of operation efficiency Setup, monitoring and maintenance of connected sensors with the network via UC1 unit that were made manually, can be now made remotely.
Mixed connection with fiber sensor and displacement sensor amplifiers
Fiber sensor amplifiers of D3RF and D3WF can be connected with UC1.
The CD22 displacement sensor and the TD1 through-beam edge sensor can also be connected with UC1 via the CDA displacement sensor amplifier.
Multiple numbers of these connectable sensors can be connected together with UC1.