Universal Voltage Sensors

V2 Series
Renewed V2 series with high-level specifications
70 m sensing distance (through-beam type)

Uses a red LED for the light source. Easy adjustment of light axis even over a long distance

Universal voltage type and DC power type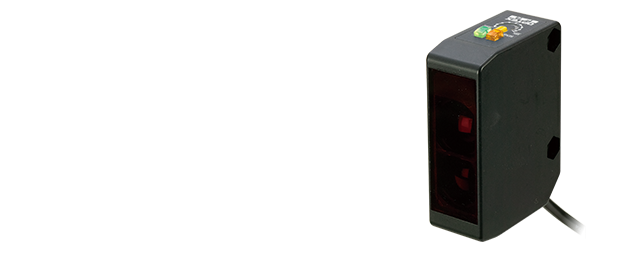 Renewed V2 series with high-level specifications
70 m sensing distance (through-beam type)
A through-beam type that achieves a 70 m sensing distance; 3.5 longer than the conventional model. Support has been increased for long distance detection applications.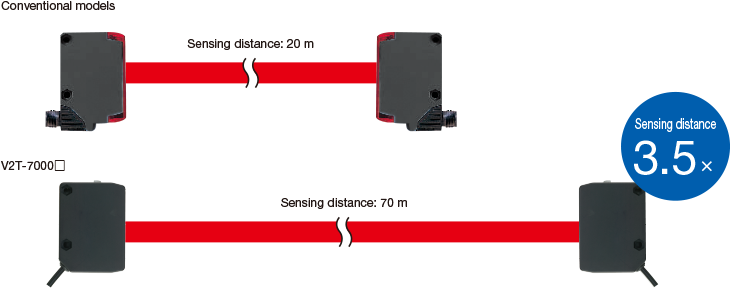 Easy-to-see dual indicators

In place of the (red) light receiving indicators of the conventional model, the new type has both output indicators (orange) and stability indicators (green). Now it's possible to confirm not only the sensor output but also the detection stability.

All models equipped with a sensitivity adjustment potentiometer

All models feature a 2-turn potentiometer with a wide sensitivity adjustment range that enables fine adjustments to be made easily.
Since these models also come with indicators, the adjustment position can be confirmed at a glance.
New easy-to-use
M12 pivot type connector

Uses a pivot type connector where the connector can be turned downward or to the rear. Offers drastic improvements in mounting flexibility.

Relay for universal voltage type

An IP67 relay with VDE standard certification is equipped.
The relay has double layer structure for dust and water resistance (IP67) and contact capacity has been increased to 3A (250 VAC).