Digital Laser BGS Sensors

BGS-DLT Series
<BGS-DLT Series, End of sales by December 31st, 2023>
High detection stability by using C-MOS element
C-MOS linear image sensor

"SEN" automatic sensitivity control function

Equipped with FGS mode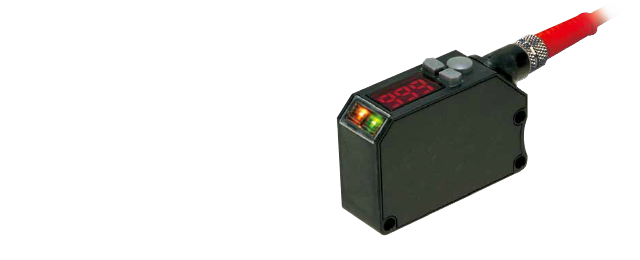 Industry's first!*

C-MOS linear image sensor*As a distance setting type. Optex FA examination performed August 2003.

With the linear image sensor method, the position at which reflected light is received most along a row of elements arranged in a straight line can be accurately detected. By accurately detecting the peak value of a received light waveform, any errors caused by the color of a workpiece or any surface roughness can be shut out.
"
SEN

" automatic sensitivity control function

Sensitivity is automatically adjusted to the optimal level in accordance with the amount of light received by the sensor. Sensitivity is automatically increased for black-colored surfaces with low levels of reflected light and is automatically decreased for white or glossy surfaces with high levels of reflected light. Stable detection is also possible for glossy surfaces in which light levels undulate and are not constant. (Response time: Max. 14 ms)

FGS mode F

ore

g

round

S

uppression

Features a FGS mode in which the principals of retro-reflective types are applied to the FGS types. Because light is normally received from the background (Ex.: white conveyor belt) and operation occurs due to shading from workpieces, these sensors are optimal for slightly black workpieces or glossy workpieces, as well as rough workpieces, etc.