Edge Measurement Sensors

CVS3-RA Series
Detects Edge, Blob and Direction for Various Application
All in one color vision sensor

Easy setup and High performance

Useful Zoom-in function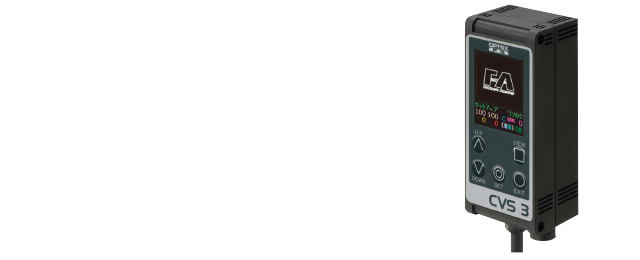 New inspection mode: Contour mode, Differential mode
New inspection mode, Contour mode and Differential mode have been added up on conventional CVS3-RA compatible mode. It has improved search function and improved color/contrast correct function.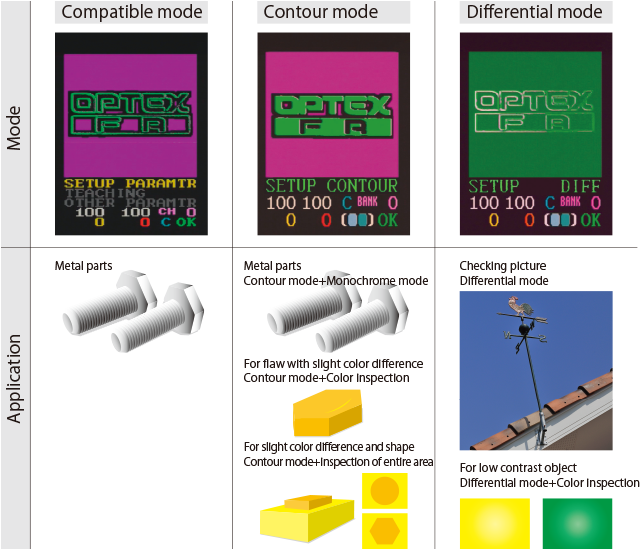 Masking function

You can mask the area that doesn't have to be checked so that you can get better sensitivity of inspection.

Zoom function

CVS3-RA has Zoom function so you can zoom in up to twice size.
Downloading setup
parameters to PC

You can download setup data and reference image data into PC. You can copy the reference image data and the setup data to other CVS3-RA. Please use I/F cable CVS-C2C.

Up to 15 Bank

15 Banks are available in small all in one package.

Other FOV type is available

In case you need other FOV type like CVS1-RA or CVS2-RA, please contact our distributor.