Edge Sensor

CVS3-RA Series
Detects Edge, Blob and Direction for Various Application
All in one color vision sensor

Easy setup and High performance

Useful Zoom-in function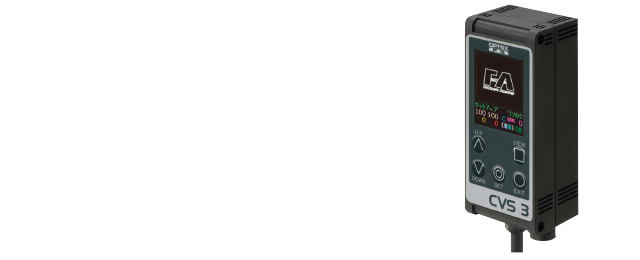 7 binarize level
When it compares binarized image between registered image and captured image, it chooses best binarize level to get best image automatically. This is effective when the lighting is not stable.
Rotate correction
Correction of rotation is available up to +/- 6.2 degree.
Detecting Color edge
Detect edge between different colors and get clear image to inspect.
Easy Teaching
You can externally teach CVS3-R just by inputting single Teaching signal.

Then, CVS3-RA updates its image for reference automatically.