M18 Cylindrical Distance Setting Sensors

BGS-C series
M18 Cylindrical LED BGS Sensor
Easy to install and maintain M18 structure

Metal and plastic housing models

300mm detection distance

Fast response time of 1ms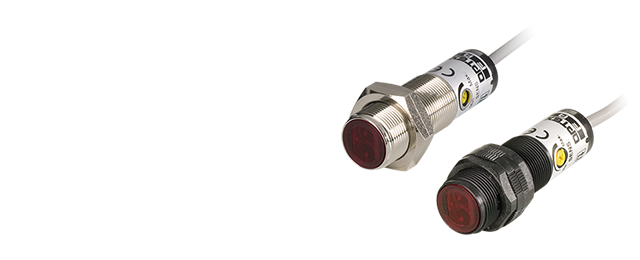 Custom ASIC with Power Circuit

The electronic circuit consists mainly of Optex FA's custom ASIC with only 27 electronic components. The ASIC contains power circuit and this helps to avoid defects by electric damage from the power line.

Potentiometer of Silicon plastic for high durability against chemical impact.

The potentiometer is tightly sealed against water with IP67 rating.
Silicon plastic potentiometer is the best solution against water, oil, chemical and environmental heat.
Nickel coating of 20μm thickness for anti-rust solution.

Metal type consists of brass-nickel housing with extra nickel coating of 20μm thickness. This coating is done for the external and internal of the housing. It helps protect the metal housing against rust.