Fiber Unit

SCREEN BEAM ARRAY Series
Screen Array Type Fiber Units for Detection of Objects Go Through in the Screen Area
For detecting objects go through at various position in the area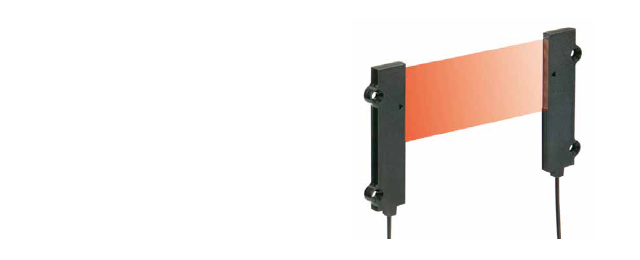 SUS ( stainless steel ) mounting

A rugged Stainless Steel mounting enables tough tightening of mounting position without breaking the mounting hole.

Adjustable line beam

40 x 3.5mm area of Beam Array is possible to change by using optional slit that limits the array into 30 x 0.5mm
Fine sensing of 0.4mm diameter
The Clear optical system of the NF-TS40 ensures 0.4mm diameter detection at a 3500mm sensing distance (with D3RF amplifier)
It can detect object going through an area utilizing beam screen. It's effective when the position of the object goes through is not stable. We have 11mm width type, 32mm width type and new 40mm width type.

NF-DZ01 is head ON type screen array, 2×15mm,fiber unit that can detect object with holes.
Slit masks can be used to shorten detection distance and for very small object detection.
The screen array beam is very collimated which helps prevent cross talk between sensors.
Beam array
Beam array fibers that have core fibers aligned are also available