Small-sized Sensors

S Series
Can be installed anywhere Small photoelectric sensor
Features a high speed response time of 0.5 ms, enabling its use on high speed production lines

Small in size with noise resistance that conforms to CE standards

Shock resistance up to 100 G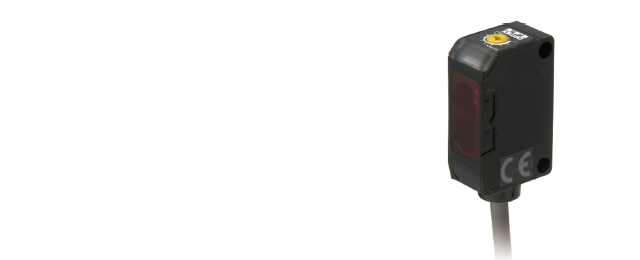 Features a high speed response time of 0.5 ms, enabling its use on high speed production lines
With a response time of 0.5 ms, this photoelectric sensor with built-in amplifier features a top level response time. This feature makes its use on high speed production lines possible.
Small in size with noise resistance that conforms to CE standards

In addition to being small in size, it has cleared strict CE inspection standards for EU noise resistance performance. It can be used for a wide range of machine equipment.

Shock resistance of 100 G with robust structure

Features a shock resistance of 100 G (approx. twice that of conventional products) for protection in the event that workpieces come in contact or impact with sensors. It can be used without having to worry about performance deterioration.
Small sensor with built-in amplifier

The main unit features a compact design of 10 × 17.4 × 28 mm. This compact size was realized without sacrificing any specifications, such as those regarding sensing distance.

Applicable to VDE safety standards

Features a safe design in which the main unit will not catch fire even if sensor troubles (short-circuits/ overvoltage/etc.) occur. S series models conform to VDE standards.
Can be used globally as it conforms to the strict standard of each country.

S series is conforms to CE, UL and VDE standards and has cleared severe testing standards of various countries worldwide. This series can be used in any region of the world.