Mega-pixel OCR Sensor

MVS-OCR2 Series
Easy Operation Mega Pixel OCR Vision Sensor with 8 Times Better Resolution
Easy 3 step setup

Prevents outflow of wrong printing to the market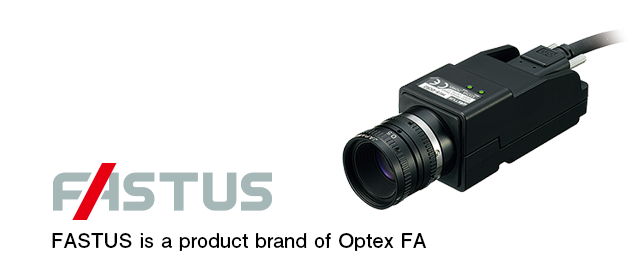 Original LSI with CPU integrated
ECO-Engine: OPTimum CPU Ver.5
The MVS features an Optex original design LSI with CPU integrated, we were able to integrate the vision process engine into the camera unit.

This solution provides high speed image processing and accurate inspection for a variety of applications. Each camera processes the image internally and transmits the result to the controller.
No change in response speed when operating multiple cameras
Three Cameras inspect independently
We utilized a new technology in the MVS that features low heat generation and low power dissipation. This concept was originally developed for the CVS series as an all-in-one design, the same technique was carried over to the MVS.

There is no change in the response time when multiple cameras are used. The all-in-one design allows the camera to operate independent from the controller.
Integrated system technology
High Performance, Easy Installation and Low Cost
The controller has a built-in touchscreen interface, full color display and ten-key input panel. A power supply for control of the external lighting is also integrated into the controller. Simply connect the cameras and lights to the controller. There is no need for a console, external monitor or a separate power supply for lighting.
Support is available from LED lighting to training
Lighting is the single most important factor to capturing a good quality image for inspection. Optex FA offers a complete selection of lighting options. We can provide customer support for the selection of lighting, lenses, and training.
Up to 4 inspection windows
The parameters for each inspection window can be individually set.

Up to 2 Forms of each Date and Time are available for one window and up to 4 Forms of strings are available(max. total of 4 Forms).
Quick change over
32 Banks are available for one Camera
You can remotely select the bank to use by using a controller, PLC or the RS-232C I/F. The setup parameters for each bank are stored in memory and can be recalled when the product is run again.
Lighting control without the need of a separate power supply
Controller has LED lighting control built in
Support for a total of three LED lights(12VDC, 24W total)is available.

The output connector for the power source is a quick connect/disconnect type.

The intensity level for each light can be adjusted separately.