Mega-pixel OCR Sensor

MVS-OCR2 Series
Easy Operation Mega Pixel OCR Vision Sensor with 8 Times Better Resolution
Easy 3 step setup

Prevents outflow of wrong printing to the market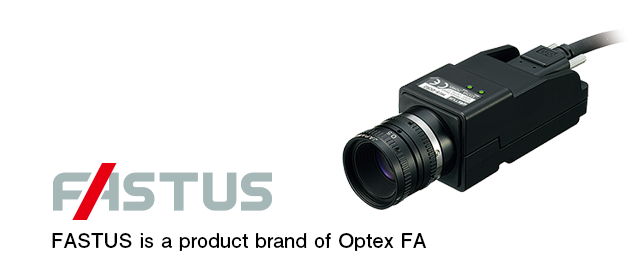 Achieved 8 times better resolution
High resolution system enables accurate print inspection
With mega pixel C-MOS image sensor, it achieved accurate print inspection by better character recognition
You can get bigger FOV (Field Of View)
With better resolution, you can set around 2 times bigger FOV.

Print inspection of long printing in wide area is available
Clear clipping out of the characters by new algorithm It clips out of the characters clearly even if the lighting is uneven
New algorithm achieved clipping out of the characters under uneven or unstable lighting.
Character recognition feature of MVS-OCR2
MVS-OCR2 compares captured image with internal dictionary and choose most alike character.

Then, it compares the recognized characters with expected characters. When all characters are correct, it outputs "OK". Otherwise, "NG" (No Good).
Recognizes various printer fonts
Change the image direction
The image direction for each bank can be set. This makes it possible to read reverse printed characters such as printing on the opposite side of a transparent sheet.
Functions to prevent miss recognition for stable inspection We installed useful functions that are created based on our long experience in print inspection industry.
Warning (multiple objects run sticked)
When the objects run sticked side by side, the photo sensor outputs only once and the conventional OCR sensor won't check second one. MVS-OCR2 has warning function by checking trigger signal length to detect this problem.
Focus Monitor
It is difficult to adjust focus of the camera if you are not get use to it. MVS-OCR2 has "Focus Monitor" function a kind of level gauge that shows how much the camera focuses at the point to be adjusted. It will be very easy to adjust by checking visualized level bar.
Auto Calendar
MVS-OCR2 compares the date and hour with internal calendar which automatically runs so you don' t have to re-setup the characters to check every time.
Matching tolerance per character
The matching tolerance for each character can be set (ex. the numbers "6" an "8" are very close in shape and need to be checked closely).
OCR regardless of color
The MVS-OCR2 is able to detect characters regardless of the color of the background.
Search function
The MVS-OCR2 is able to search in both the X and Y directions, it also can do a rotational search of +/- 0~180 degrees by pattern maching.
User defined characters
The MVS-OCR2 can recognize lower case letters and special symbols defined by the user dictionary.

For example it can be used to distinguish between "H" and "M" when the font that is used makes these letters hard to distinguish.
Code recognition
It can recognize Code of Month/Date/Hour/Minute. Example: "CAO H" > "March 15th, 7 O'clock