Standard-sized Sensors

Z3 Series
Industry standard sensor
Longest sensing distance in class at 25 m*

Significantly reduced dead zone

Indicators visible from any angle

NEW MODEL

New lineup of through-beam type with high power IR LED

*Red LED type, with through-beam type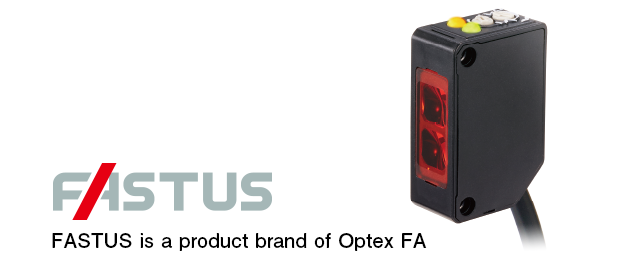 NEW MODEL

New lineup of through-beam type Z3T-2500NIR*,
IR LED with higher transmitting power

*Only through-beam type is available in lineup.

An IR LED type is now available in Z3 Series.
It offers higher resistance to dust or other fine particles with even higher transmitting power than a red LED.
It also reduces the frequency of cleaning.
World-renowned Z Series basic photoelectric sensors continue to evolve.
Total volume of Z Series photoelectric sensors sold around the world exceeds 3 million units. The FASTUS Z3 Series built-in amplifier photoelectric sensors with improved detection performance is the successor of the easy-to-use Z Series. This series takes the functionality, practicality and cost performance required of general purpose photoelectric sensors to the next level.
Significantly reduced dead zone
The diffuse reflective type features an optimized optical receiver structure that successfully minimizes the dead zone in front of the lens. This makes it easier to detect workpieces with a low reflectivity that pass close to the sensor, even on lines that convey workpieces of varying heights.