Low Cost / Small Type

Z3 Series
New Industry Standard Size Sensor
Longest-in-class sensing distance of 25m(through-beam type)

Significantly reduced dead zone(diffuse-reflective type)

Indicators clearly visible from anywhere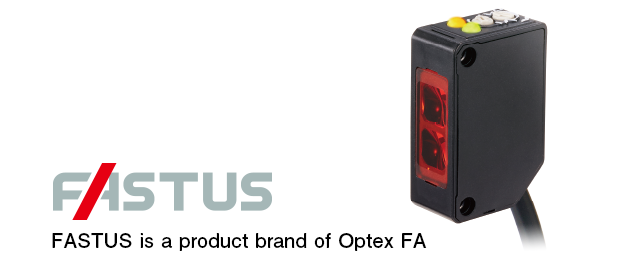 The next evolution of the globally acclaimed
Z series standard photoelectric sensor
Over 3 Million units of the Z series have been shipped globally. FASTUS set out to improve upon the design of this popular self-contained photoelectric sensor series while keeping the same ease of use. Introducing the new Z3 series with greatly improved detection performance, usability, and increased value for the money. The Z3 series easily exceeds the requirements of general-purpose photoelectric sensors.
High Power LED Provides Stable Detection
The Z3 series through-beam type sensor has a 25 m sensing distance, the longest in its class. This high power provides a significant increase in excess gain, which helps the sensor overcome interference from dust or other fine particles.

Output and stability indicators are brighter than those of conventional models and easier to view from any direction
Significantly Reduced Dead Zone
The diffuse-reflective type features an optimized optical receiver structure that successfully minimizes the dead zone in front of the lens. This makes it easier to detect workpieces with a low reflectivity that pass close to the sensor even on lines that convey workpieces of varying heights.