Universal Voltage Sensors

V3/V4 Series
Universal voltage type that allows selection of connection types
Sensing distance: 70 m
Uses a red LED for the light source.
Easy adjustment of light axis even over long distances
Universal voltage types are available as terminal block types and cable types
DC power types are also available as connector types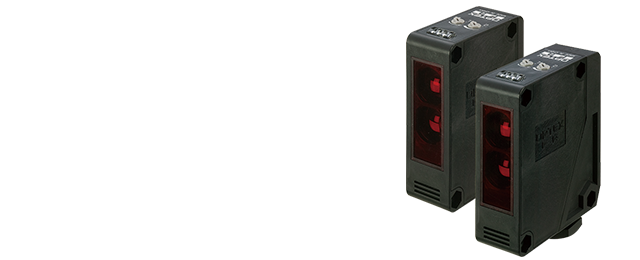 Sensing distance: 70 m
Achieves 70 m sensing distance as a through-beam type. Expanded long range detection applications.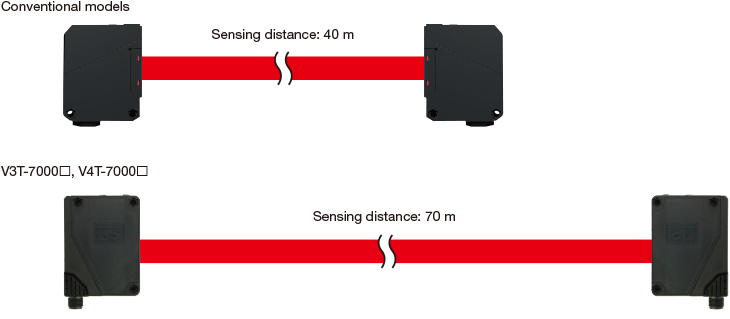 Easy adjustment of light axis
Employs red LED for light source (all models)
Uses a red LED for the light source for which light axis adjustments are possible even over long distances. Makes it possible to save time on installation. Also possible to see the detection point in the case of short distances.
Terminal block type / Cable type / Connector type (DC power types only)
Possible to select from three connection types
Three types are available: A terminal block type which allows the connection of various cables, a cable type which doesn't require the separate preparation of cables, and a connector type which doesn't require rewiring when changing sensors.
Select the most suitable model. (Connector type is for DC power types only)