2-dimentional Laser Displacement Sensors

LS Series
Line beam for fast, accurate measuring of height and width
Linearity of ±0.1% F.S.

Sampling period of 0.5 ms (max. speed)

2-dimensional measurements at a significantly low cost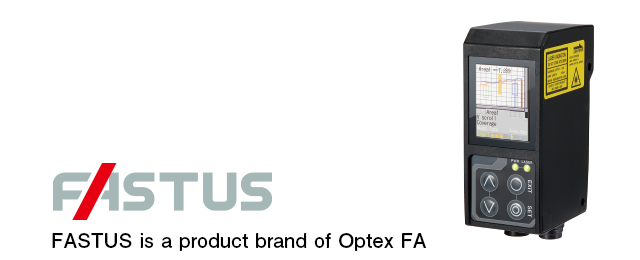 Line beam provides high-speed, high-precision measurement of height and width
These sensors can be used on any manufacturing line to perform the shape measurements required for quality management of parts and materials. With the FASTUS LS series, high-accuracy 2D measurement sensor achieved both super cost effectiveness and significantly high speed measurement that conventional 1D measurement sensors can't achieve.
These are next generation 2D displacement sensors that have created a whole new category in part measurement.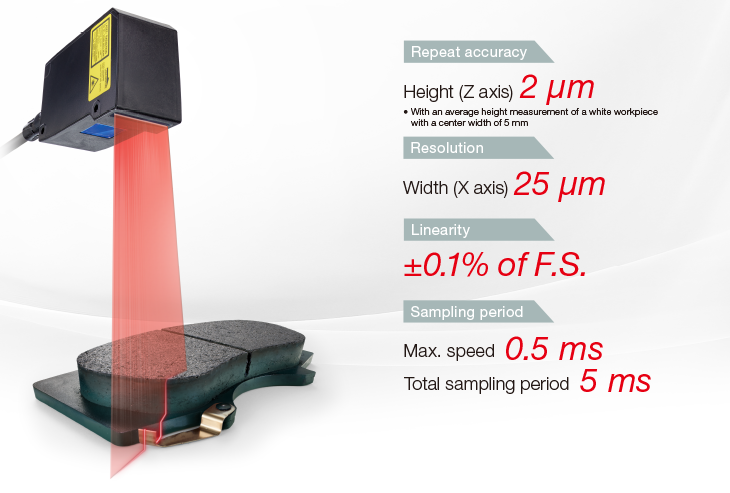 High speed, compact size and low price are achieved using Optex-FA original method

Employing a mathematical operation known as a projection transformation, which converts a captured image into distance, allows both height and width to be measured with a high degree of precision. Also, by employing Optex-FA original method in which projection transformations, normally performed on all pixels in the case of competitors' products, are performed after triangulation, processing levels are significantly compressed, allowing high speed to be achieved. Furthermore, a more compact and low cost product has been realized by making processors smaller size.