2D Displacement Sensor

LS Series
High Resolution and High Speed 2D Displacement Sensor for Height and Width Measurement
Linearity ±0.1% of F.S.

Sampling period 0.5 ms (Max. speed)

Superbly affordable 2D measurement sensor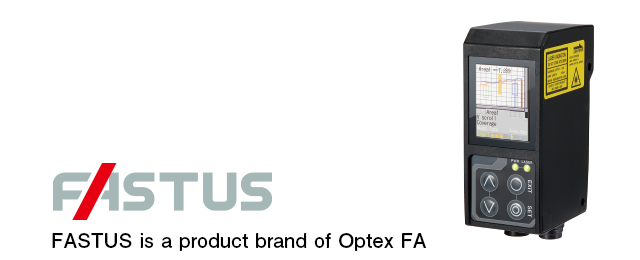 Line beam provides high-speed,high-precision measurement of height and width
Now you can perform whole-lot profile measurement on a range of production lines to ensure quality control of parts and materials. Offering superb high-speed performance and value for money, the FASTUS LS series handles high-precision 2D measurement applications that are not possible with spot beam laser displacement sensors. The LS series is a new generation profile measurement sensor that opens up a new category in the field of component measurement.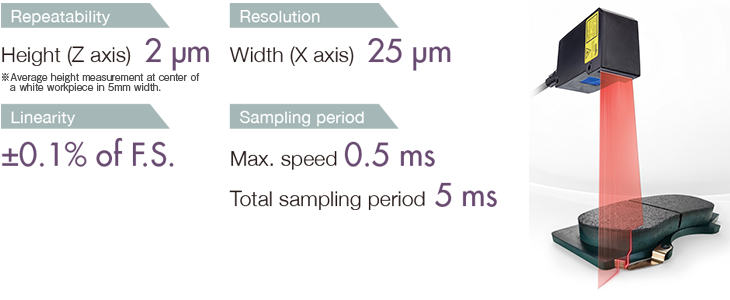 Proprietary system delivers high-speed, compact size, and low price
Employing a mathematical operation known as a projection transformation, which converts a captured image into distance, allows both height and width to be measured with a high degree of precision. Moreover, the use of a proprietary method in which the projection transformation is performed after triangulation? unlike competitors' systems, which performs the projection transformation on every pixel?makes it possible to significantly compress throughput and achieve high-speed measurement. The processing unit has also been kept small, to produce a compact, low-cost product.