SUS Protector and Small LED Sensors

KR-Q/SR-Q Series
Industry's standard of transparent object detection sensor
Stable detection even at close distances

Visible red spot light

Narrow view design which makes detecting through gaps possible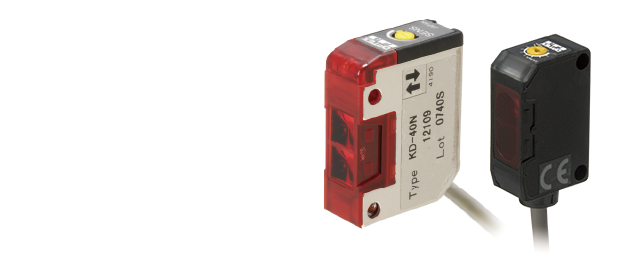 I/O circuit diagram
NPN output type

PNP output type
Connector type

Notes

▪ When using a switching regulator for the power supply, be sure to ground the frame ground terminal.
▪ Avoid wiring in parallel with or in the same piping as high-voltage wires or power lines. Doing so may lead to malfunctions caused by noise. Also, shorten the power supply and signal wires as much as possible.
▪ Avoid using the transient state while the power is on (approx. 100 ms).
▪ The connector direction is fixed as the drawing below when you use L-shaped connector cable. Be aware that rotation is not possible.
Dimensions
(Unit : mm)
KR-Q series
Cable type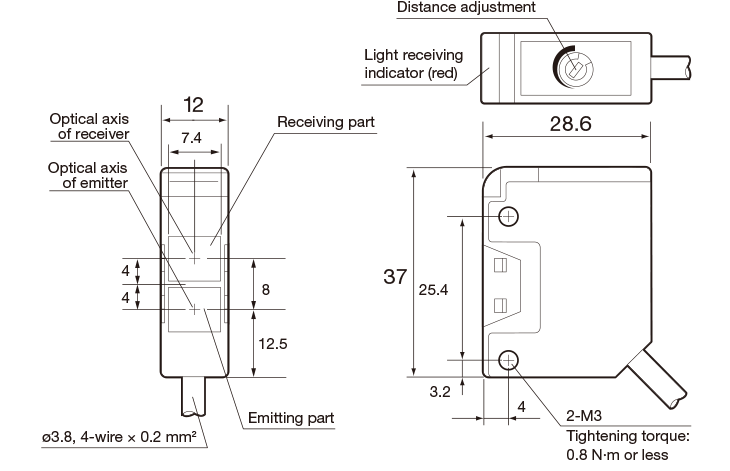 Connector type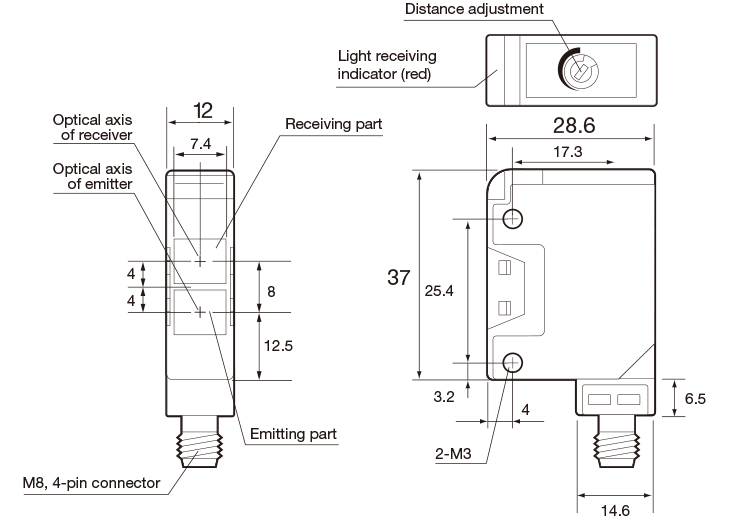 KR-Q with mounting bracket
Cable type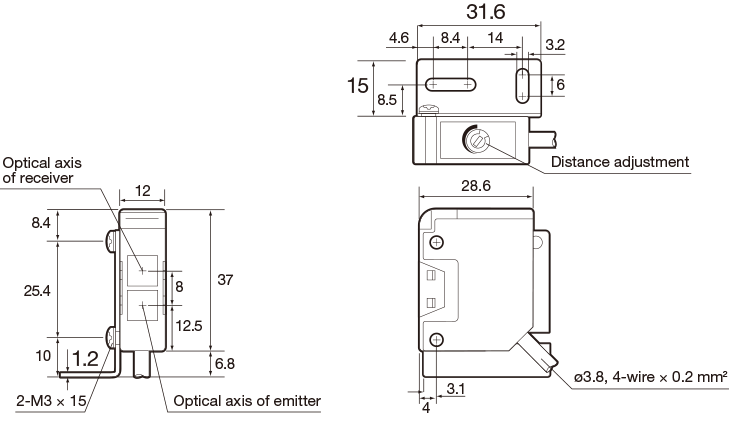 Connector type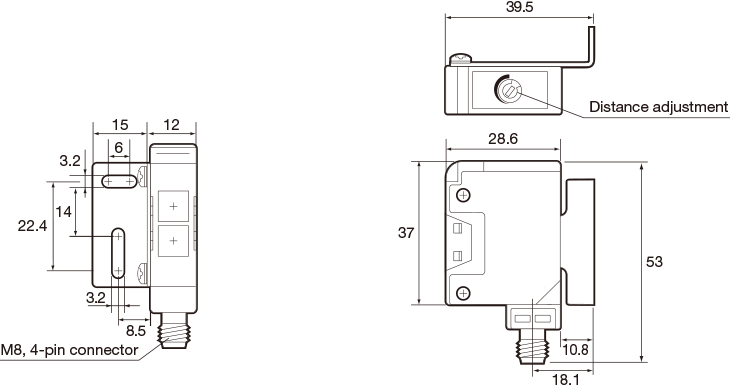 Mounting bracket (included)
BEF-W170
KR-Q series with protective mounting bracket
LK-S01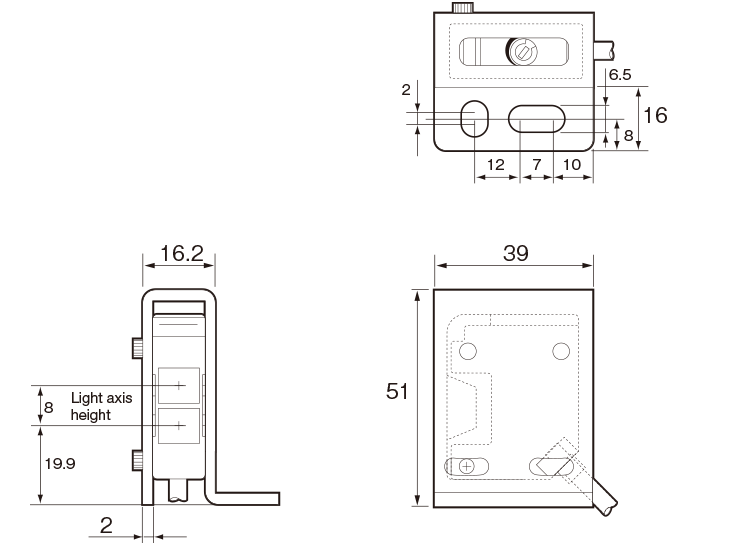 LK-S02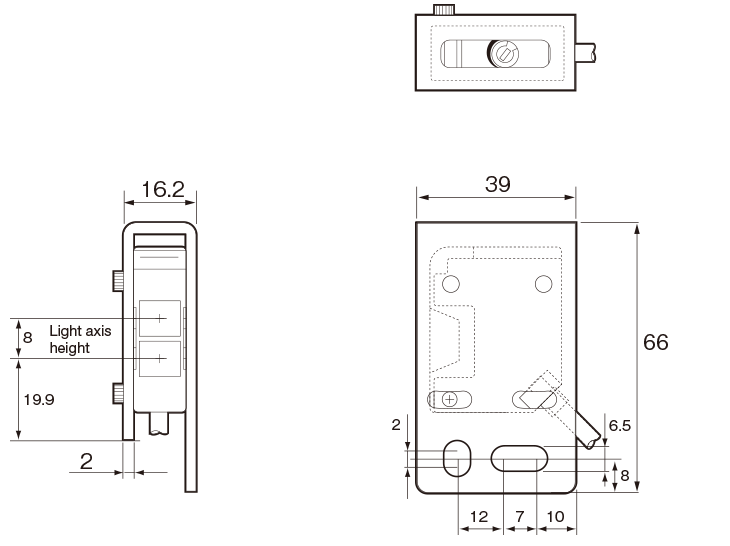 SR-Q series
Cable type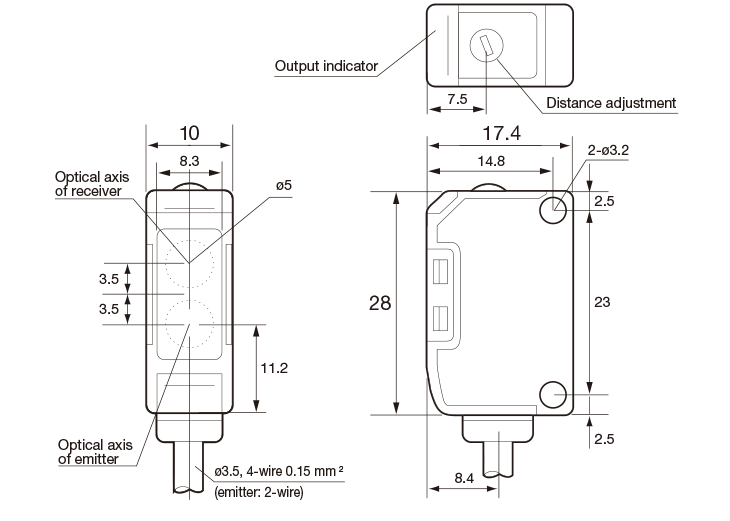 Connector type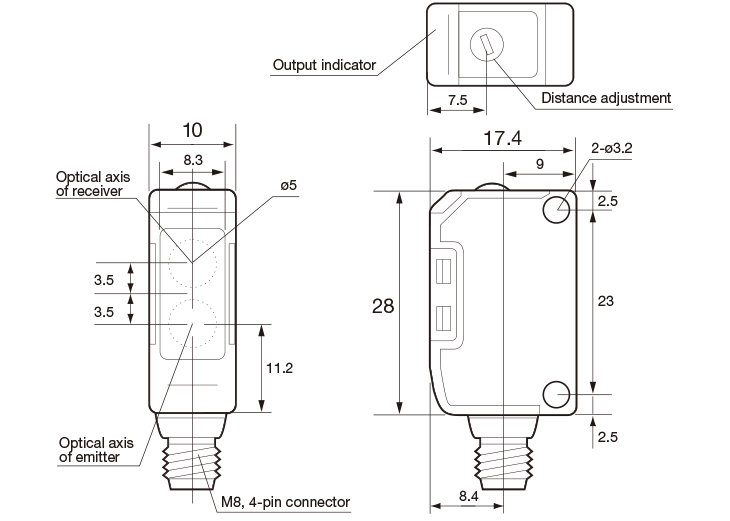 SR-Q series with mounting bracket
Cable type (when using BEF-W150-B)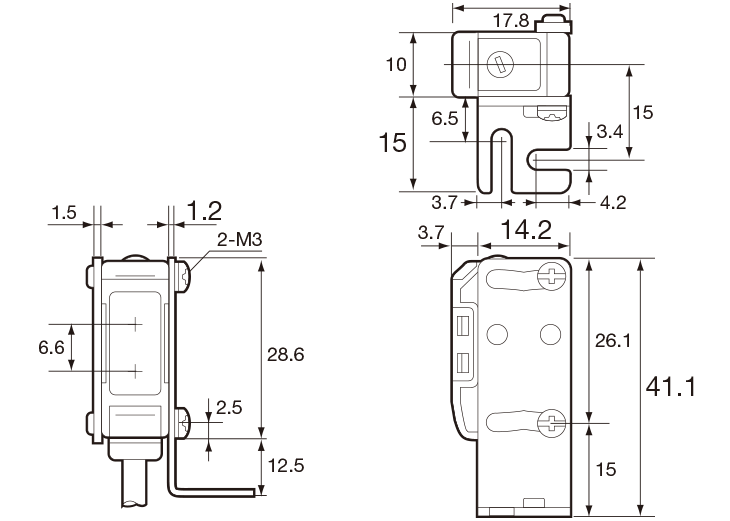 Connector type (when using BEF-W150-A)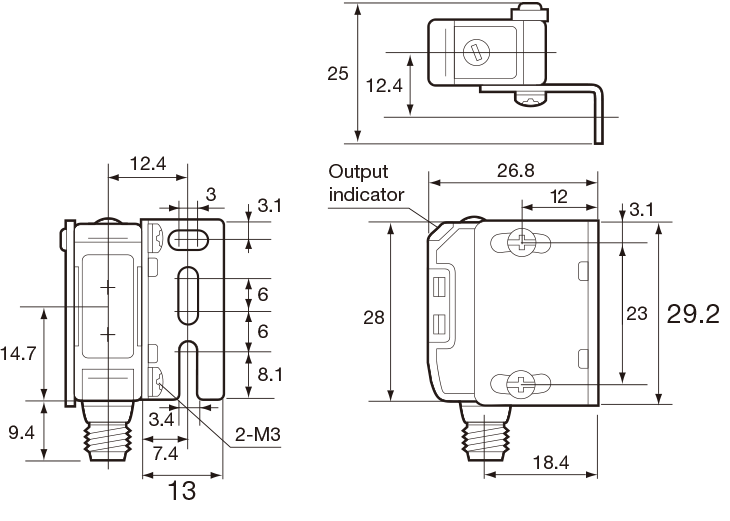 Mounting bracket (included)
BEF-W150-B (included with sensor)

BEF-W150-A (optional)

Nut plate (included)
SR-Q series with protective mounting bracket
LS-S01
t = 2
LS-S02
t = 2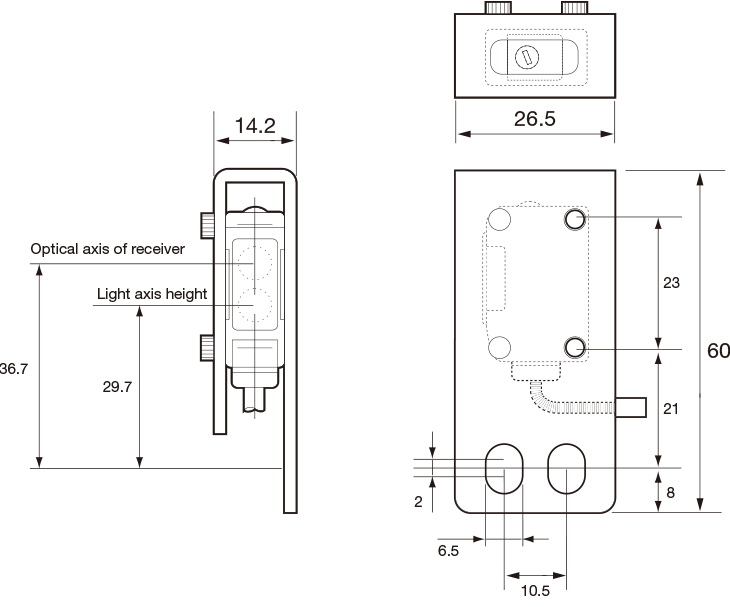 Connector cable (optional)
M84CN-2S, M84CN-5S, M84CN-10S

M84CN-2L, M84CN-5L, M84CN-10L
Reflector
V-61: Standard type reflector (included)

V-42: Small reflector (optional)

P45A: Vertical type reflector (optional)