Long-range TOF Sensors

TOF-3V Series
Long Sensing Distance Sensor
TOF, Time Of Flight, method forms the technical basis for maximum reliability and high precision

Immune to object color and angle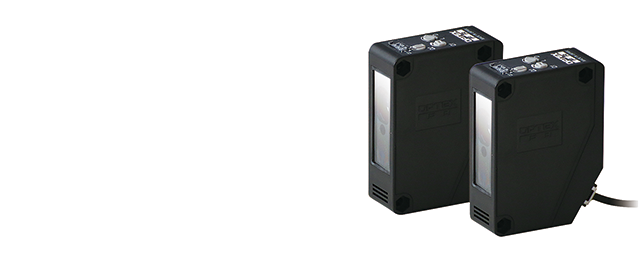 I/O circuit diagram
NPN output type

PNP output type
Connector type

Connecting

▪ When not used for control output 2 or external input, cut the lead wire and wrap it individually with insulating tape, and do not connect it to any other terminal.
▪ 1 to 5 correspond to connector pin No.

Notes

▪ When using a switching regulator for the power supply, be sure to ground the frame ground terminal.
▪ Because wiring sensor wires with high-voltage wires or power supply wires can result in malfunctions due to noise, which can cause damage, make sure to wire separately.
▪ Avoid using the transient state while the power is on (approx. 300 ms).
Dimensions
(Unit : mm)
Sensor

Connector type/cable type
Mounting bracket
Floor-mounted

Wall-mounted
Reflectors for TOF-3V2000☐
V-61: Standard type reflector
Successor models
Cable for M12 connector type

DOL-1205-G02M

Successor models

YF2A15-020VB5XLEAX