Amplifier Built-in Type

Z-L Series
IIndustry standard sized
laser sensors with built-in amplifiers
Same low cost as LED light source types

Laser class 1 for through-beam type

Outstanding environmental resistance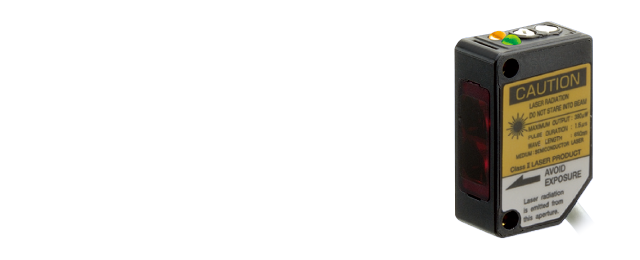 Output circuit diagram
Retro-reflective type/Diffuse-reflective type
NPN output type

PNP output
Through-beam type receiver
NPN output type

PNP output type
Through-beam type emitter

Connector type

Connecting

▪ 1 to 4 are connector pin No.

Notes

▪ When using a switching regulator for the power supply, be sure to ground the frame ground terminal.
▪ Avoid wiring in parallel with or in the same piping as high-voltage wires or power lines. Doing so may lead to malfunctions caused by noise. Also, shorten the power supply and signal wires as much as possible.
▪ Avoid using the transient state while the power is on (approx. 100 ms).
▪ The connector direction is fixed as in the drawing to the right when you use L-shaped connector cable. Be aware that rotation is not possible.
Dimensions
(Unit : mm)
Sensor
Cable type
Reflector
P250F
(included with ZR-L1000N)

PL20F (optional)

PL10F (optional)
Connector cable (optional)
JCN-S, JCN-5S, JCN-10S

JCN-L, JCN-5L, JCN-10L
Successor models
M84CN-2S, M84CN-5S, M84CN-10S

M84CN-2L, M84CN-5L, M84CN-10L
Mounting bracket
Cable type (when using BEF-W100-B)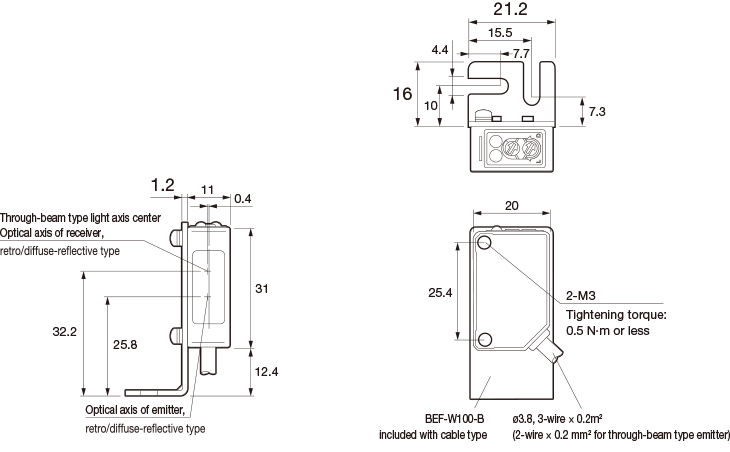 Connector type (when using BEF-W100-A)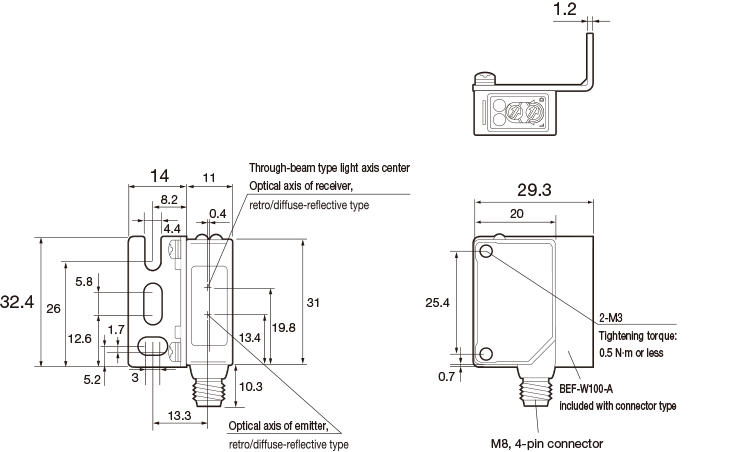 Notes for sensor usage
■ Regarding the laser label, this product emits a Class 2 (II) visible laser beam that is compliant with JIS C6802/IEC/FDA laser safety standards. A CLASS 2/CLASS II warning label and explanation label (English) is affixed to the side of the sensor head.
*The ZT-L3000N emitter is Class II in FDA standards (when exported to the United States), but is Class 1 according to JIS/IEC standards, so change the label that it is packaged with for use.