High-performance Multi-unit Laser Displacement Sensors

CD5 Series
Next level integration of accuracy, stability, and operability
Highest-in-class repeat accuracy and linearity

Measurement is possible using only the sensor head

Control unit for use with Mitsubishi Electric PLC is available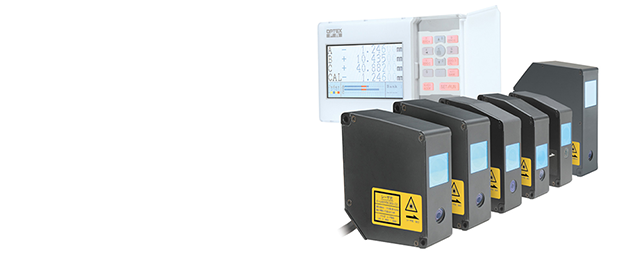 I/O circuit diagram and connections
Input circuit diagram (NPN)

Output circuit diagram (NPN)

Analog output circuit diagram
Input circuit diagram (PNP)

Output circuit diagram (PNP)
12-pin I/O terminal pin assignment

50-pin I/O terminal pin assignment

Bank select input
Sensor head cable wiring
(DOL-1212-G☐☐M)
Dimensions
(Unit : mm)
Sensor head
CD5-L25A/-LW25A
CD5-30A/-W30A

CD5-85/-W85

CD5-150/-W150
CD5-W350

CD5-W500

CD5-W2000

Amplifier unit
CD5A-☐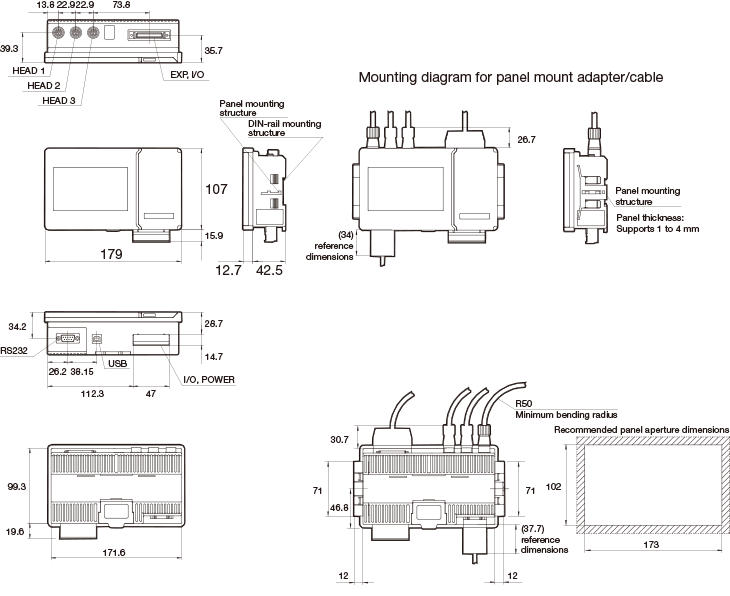 Extension cable between sensor
head and amplifier unit

Sensor head cable

I/O connection cable
Example of system configuration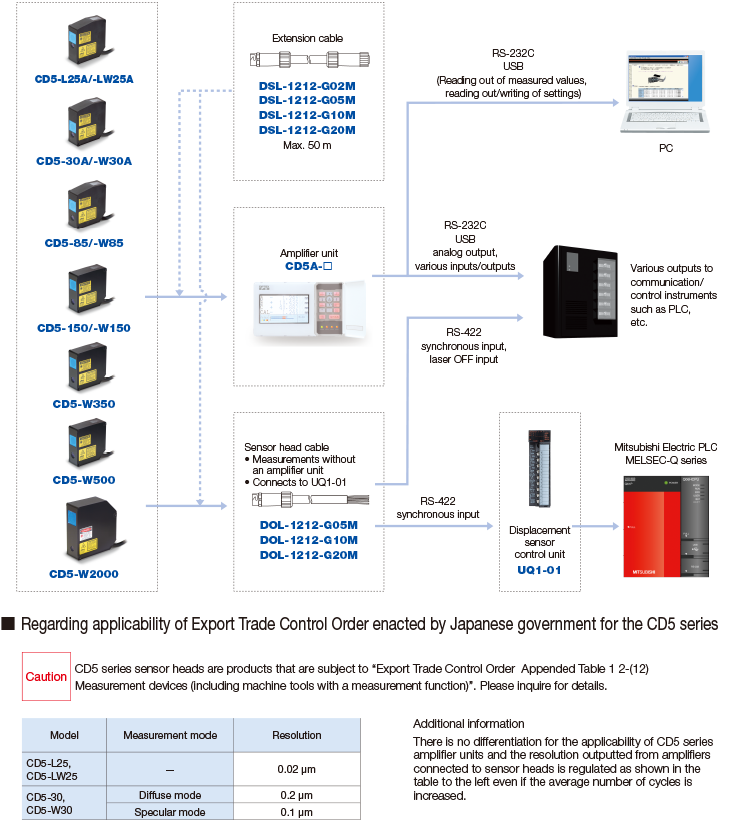 Attention: Not to be Used for Personnel Protection.
Never use these products as sensing devices for personnel protection. Doing so could lead to serious injury or death.
These sensors do not include the self-checking redundant circuitry necessary to allow their use in personnel safety applications.
A sensor failure or malfunction can cause either an energized or de-energized sensor output condition.
Please consult our distributors about safety products which meet OSHA, ANSI and IEC standards for personnel protection.
Precautions for laser use
This product emits a Class 1/Class 2 (II) or Class 3R (IIIa) visible laser beam that is compliant with JIS C 6802/IEC/FDA laser safety standards.
Because English language warnings indicating the sensor as Class 1 or Class 2 (II) or Class 3R (IIIa), as well as explanation labels, are located on the side of the sensor, please replace these warnings/explanation labels with the Japanese language warnings/ explanation labels included in the box when using in Japan.

If you install this product in a piece of machinery that will then be exported to the United States, it is necessary to follow laser standards as stipulated by the American Food and Drug Administration (FDA).
This product has already been submitted to the CDRH (Center for Devices and Radiological Health). (Please inquire for details.)

Workpieces with large fluctuations in height difference or color
Mount the sensor head so that the detection surface (emitting/receiving part surfaces) is always parallel to the detection target. Adjust the target so that the spot aligns with the detection position, and ensure that the distance indicator lights up orange at the reference window (center of change).