Ultra High-Accuracy Laser Displacement Sensors

CDX Series
World's No. 1 Linearity
Developed image sensor: ATMOS

Direct Ethernet connection

Equipped with a Web Server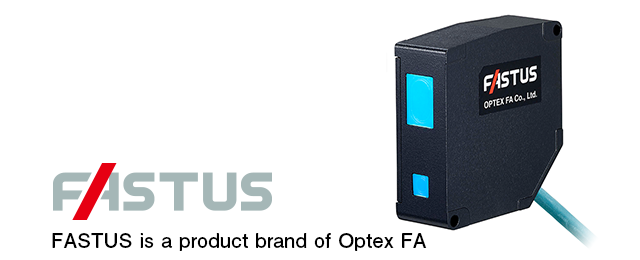 Direct Network Connections are Possible without
Use of a Controller
New

Direct Ethernet connection

Because an Ethernet serial interface is built-in to the sensor head, connection to a network is possible without use of a controller.
Not only can the cost of a controller be eliminated, but any worries about securing space for controller installation can also be forgotten.

■ No controller required. Simply add new sensors
to the hub.

■ Operation is possible by connecting directly to
a PC LAN port

■ Of course, connection to a PLC Ethernet port
is also possible
Equipped with a Web Server
New

Setup software is unnecessary

The CDX series features a new Web server. Using a web browser on the computer connected to the same network, browsing and controlling measured values and setup contents are possible.
Use is possible without need for a dedicated computer software.
Main functions
■ Distance monitor

Simultaneous display for 4 CHs

With the CDX series, judgment settings can be configured for channels 1 to 4. The measured values for each channel can be displayed at once on a graph, allowing for simple comparison of measurement data. Moreover, monitoring of speed and thickness of transparent objects in addition to displacement is possible simultaneously.

■ Storage

No data logger required

Measured values for up to 100,000 points can be stored. By operating using a browser, data can be viewed and CSV files can be downloaded.

■ Light distribution

Masking of unnecessary areas

By monitoring receiving light waveforms, receiving light levels and mounting angle can be confirmed. Thanks to a newly developed mask function, even if there are unnecessary objects or ambient light in the measurement range, those can be masked to enable measurements to be performed free of influence.
Other functions

■ Measurement setting  ■ I/O setting  ■ Device setting  ■ Communication setting  ■ Product information etc.

• Internet Explorer and the Internet Explorer logo are trademarks or registered trademarks of Microsoft Corporation in the United States and other countries.
• Google Chrome and the Google Chrome logo are trademarks or registered trademarks of Google Inc. in the United States and other countries.
Ethernet connection with Mitsubishi Electric PLC

The CDX sensor can be easily connected with Mitsubishi Electric PLC, iQ-R Series via Ethernet port on CPU or R Series via Ethernet module.
Simply add the communication programs provided by OPTEX FA on a control program on GX Works engineering software to establish communication between the sensor and PLC.