Ultra High-Accuracy Laser Displacement Sensors

CDX series
World's No. 1 Linearity
Developed image sensor: ATMOS

Direct Ethernet connection

Equipped with a Web Server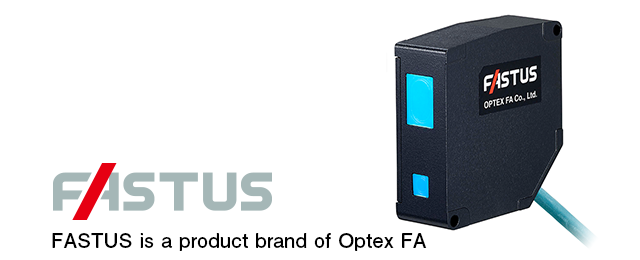 Lineup
Type
Measurement range
Spot size
Resolution
Linearity
Model
Diffuse mode
Specular mode
Specular
reflection
Spot

ø30 μm
0.25 μm
—
+/-0.05% of F.S. (+/-1 μm)
CDX-L15A
Wide
30 × 1000 μm
CDX-LW15A
Short
range
Spot

ø30 μm
+/-0.03% of F.S. (+/-3 μm)
+/-0.04% of F.S. (+/-2.4 μm)
CDX-30A
Wide
30 × 1000 μm
+/-0.015% of F.S. (+/-1.5 μm)
CDX-W30A
Middle
range
Spot

ø70 μm
Meas. range 65 to 85 mm:
+/-0.018% of F.S.(+/-7.2 μm)
Meas. range 85 to 105 mm:
+/-0.03% of F.S.(+/-12.0 μm)
+/-0.03%
of F.S.
(+/-6.0 μm)
CDX-85A
Wide
70 × 2000 μm
+/-0.015% of F.S. (+/-6.0 μm)
CDX-W85A
Long
range
Spot

ø120 μm
Meas. range 110 to 150 mm:
+/-0.03% of F.S.(+/-24 μm)
Meas. range 150 to 190 mm:
+/-0.04% of F.S.(+/-32 μm)
—
CDX-150A
Wide
120 × 4000 μm
+/-0.015% of F.S. (+/-12 μm)
CDX-W150A
Specifications
Model
CDX-L15A
CDX-LW15A
CDX-30A
CDX-W30A
Optical method
Specular reflection
Diffuse installation
Specular installation
Diffuse installation
Specular installation
Measurement range*1
15 +/-1 mm
30 +/-5 mm
25.5 +/-3.0 mm
30 +/-5 mm
25.5 +/-3.0 mm
Light source
Medium
Red semiconductor laser
Wavelength
655 nm
Maximum output
0.39 mW
Laser class
IEC/JIS
Class 1
FDA*2
Class 1
Spot size※3
ø30 μm
30 × 1000 μm
ø30 μm
30 × 1000 μm
Linearity
+/-0.05% of F.S.
(+/-1 μm)
+/-0.03% of F.S.
(+/-3 μm)
+/-0.04% of F.S.
(+/-2.4 μm)
+/-0.015% of F.S.
(+/-1.5 μm)
+/-0.04% of F.S.
(+/-2.4 μm)
Resolution※4
0.25 μm
Repeat accuracy*5
0.25 μm
Sampling period
12.5 μs / 25 μs / 50 μs / 100 μs / 200 μs / 500 μs / 1 ms / Auto
Temperature drift
-10 to +40°C
+/-0.02% F.S./°C
+/-0.03% F.S./°C
+/-0.01% F.S./°C
+/-0.02% F.S./°C
+40 to +50°C
+/-0.03% F.S./°C
+/-0.1% F.S./°C
+/-0.03% F.S./°C
+/-0.04% F.S./°C
Weight
Approx. 300 g (including 500 mm connector cable)
Approx. 280 g (including 500 mm connector cable)
Approx. 280 g (including 500 mm connector cable)
Model
CDX-85A
CDX-W85A
CDX-150A
CDX-W150A
Optical method
Diffuse installation
Specular installation
Diffuse installation
Specular installation
Diffuse installation
Measurement range*1
85 +/-20 mm
81.5 +/-10.0 mm
85 +/-20 mm
81.5 +/-10.0 mm
150 +/-40 mm
Light source
Medium
Red semiconductor laser
Wavelength
655 nm
Maximum output
0.39 mW
Laser class
IEC/JIS
Class 1
FDA*2
Class 1
Spot size※3
ø70 μm
70 × 2000 μm
ø120 μm
120 × 4000 μm
Linearity
Meas. range 65 to 85 mm:
+/-0.018% of F.S.
(+/-7.2 μm)
Meas. range 85 to 105 mm:
+/-0.03% of F.S.
(+/-12.0 μm)
+/-0.03% of F.S.
(+/-6.0 μm)
+/-0.015% of F.S.
(+/-6.0 μm)
+/-0.03% of F.S.
(+/-6.0 μm)
Meas. range 110 to 150 mm:
+/-0.03% of F.S.
(+/-24 μm)
Meas. range 150 to 190 mm:
+/-0.04% of F.S.
(+/-32 μm)
+/-0.015% of F.S.
(±12 μm)
Resolution※4
0.25 μm
Repeat accuracy*5
0.25 μm
Sampling period
12.5 μs / 25 μs / 50 μs / 100 μs / 200 μs / 500 μs / 1 ms / Auto
Temperature drift
-10 to +40°C
+/-0.01% F.S./°C
+40 to +50°C
+/-0.03% F.S./°C
Weight
Approx. 280 g (including 500 mm connector cable)
™™○ The CDX series sensor heads mentioned above are products to which limits on resolution have been added to enable their non-applicability to "Export Trade Control Order Appended Table 1 2-(12) Measurement devices." For applicable products with no limited resolution, refer to here.
Measurement conditions
The measurement conditions are as follows unless otherwise designated:
Ambient temperature: 25°C (normal temperature), Supply voltage: 24 VDC, Sampling period: 50 μs, Moving average performed: 256, Median filter: 31, Center of measurement range,
Measurement target ([specular reflection: glass] for the 15 mm/30 mm type, [specular reflection: aluminum vapor deposition mirror] and [diffuse reflection: visible light shielding ceramic] for the 85 mm type) Furthermore, the sensor head is fixed in place with an aluminum jig when measurements are performed.
*1. The measurement range will become narrower when the sampling period is set to the maximum speed of 12.5 μs. Please use by selecting from Near/Center/Far below.
Model
Measurement range
Near
Center
Far
CDX-L15A/-LW15A
14.0 to 14.6 mm
14.4 to 15.4 mm
15.3 to 16.0 mm
CDX-30A/-W30A
Diffuse installation
25.0 to 28.1 mm
27.8 to 31.9 mm
31.1 to 35.0 mm
Specular installation
22.5 to 24.0 mm
22.8 to 27.9 mm
26.7 to 28.5 mm
CDX-85A/-W85A
Diffuse installation
65.0 to 77.7 mm
73.5 to 90.8 mm
84.8 to 105.0 mm
Specular installation
71.5 to 74.3 mm
70.6 to 86.9 mm
81.0 to 91.5 mm
CDX-150A/-W150A
110.0 to 134.4 mm
124.8 to 166.3 mm
150.2 to 190.0 mm
*2. In accordance with the FDA provisions of Laser Notice No. 50, the laser is classified as Class 1 per the IEC 60825-1:2007 standard.
*3. Defined with center strength 1/e2 (13.5%) at the center of measurement range. There may be leak light other than the specified spot size.
The sensor may be affected when there is a highly reflective object close to the detection area.
*4. The minimum step that can be identified when the distance between the sensor and target changes one step at a time (when performing moving average 65,536 times)
*5. Peak-to-peak value of measured value when measuring in stationary state (when performing moving average 65,536 times)
Sensor head (common specifications)
Supply voltage
12 to 24 VDC (+/-10%, including ripple)
Current consumption
340 mA (at 12 VDC), 180 mA (at 24 VDC)
Communication interface
Ethernet (100BASE-TX) / Corresponding to IEEE1588
External input
Selectable from laser OFF, hold/reset, start storage, and offset
Indicators
Link indicator (green) / power indicator (orange/green/blue/red)
Degree of protection
IP67 (including connector part)
Ambient temperature/humidity
-10 to +50°C / 35 to 85% RH (no condensation or freezing)
Storage temperature/humidity
-20 to +60°C / 35 to 85% RH (no condensation or freezing)
Ambient illuminance
Incandescent lamp: 3,000 lx or less, fluorescent lamp: 10,000 lx or less
Vibration resistance
10 to 55 Hz; double amplitude 1.5 mm; 2 hours in each of the X, Y, and Z directions
Shock resistance
50 G (500 m/s2), 3 times in each of the X, Y, and Z directions
Applicable
regulations
EMC
EMC directive (2014/30/EU)
Environment
RoHS directive (2011/65/EU), Battery directive (2006/66/EC), China RoHS (Directive No. 32)
Safety
FDA regulations (21 CFR 1040.10 and 1040.11)*6
Applicable standards
EN 60947-5-2:2007 / A1:2012, IEC 60825-1:2007 and 2014
Warm-up time
Approx. 30 minutes
Material
Housing: Aluminum die-cast, Optical window: Glass
*6. Excluding differences per Laser Notice No. 50.