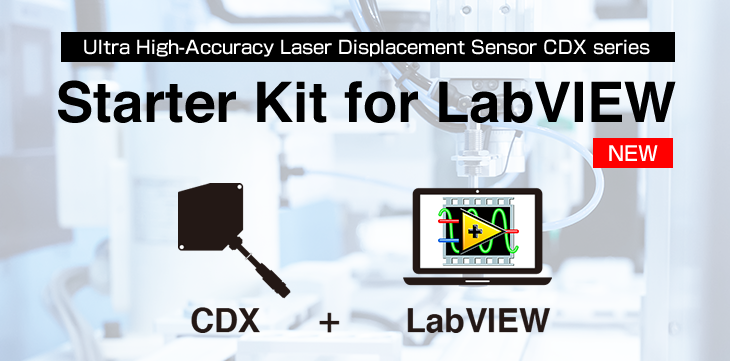 The CDX Series Starter kit for LabVIEW offers LabVIEW drivers and samples for OPTEX FA's ultra high-accuracy laser displacement sensor CDX series.
These drivers allow users to create applications without the need to worry about formats for setting commands and other aspects.
Operating environment

Verify that the software installed on the PC being used meets the following conditions.
OS: Windows XP SP3 or later / LabVIEW version: LabVIEW2015 SP1 or later.

Target equipment

Ultra High-Accuracy Laser Displacement Sensor
CDX series
* LabVIEW is a registered trademark of National Instruments.
* Windows is a registered trademark of Microsoft Corporation.