Separate Thermometers

BS Series
Set-up sensor amp separate type
IP67 waterproof sensor head

Heat-resistant up to 150°C (302°F)
(with use of optional accessories)

Built-in easy-to-configure digital display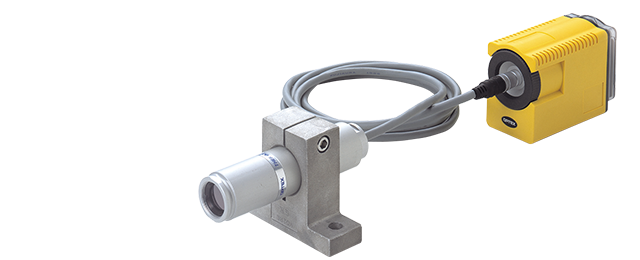 Precautions for installation models of thermometers
Measurement tips
• For measurement of specular surface, such as a polished metal, consider to attach the optional black tape, HB-250, or paint the surface in a matte color.
• Measurement through glass may be difficult.
Laser marker [For applicable models only]
• The markers are equipped with Class 2 lasers that conform to IEC 60825-1.
• Take necessary measurements for use of the products, according to the laser warning labels.
Product calibration
• Annual calibration of non-contact thermometers is recommended. Contact OPTEX FA sales for details.