Fiber Unit

THREAD TYPE Series
Type that can be mounted with a threaded nut Fiber units
Adjustable mounting type that switches between straight view and side view also available

A metal sheath type that protects against cable breakage,as well as lens attachable models are available.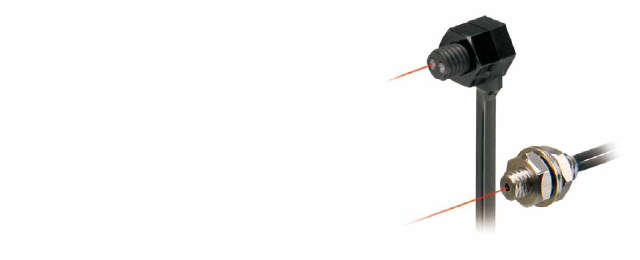 Thread type fiber units (diffuse type)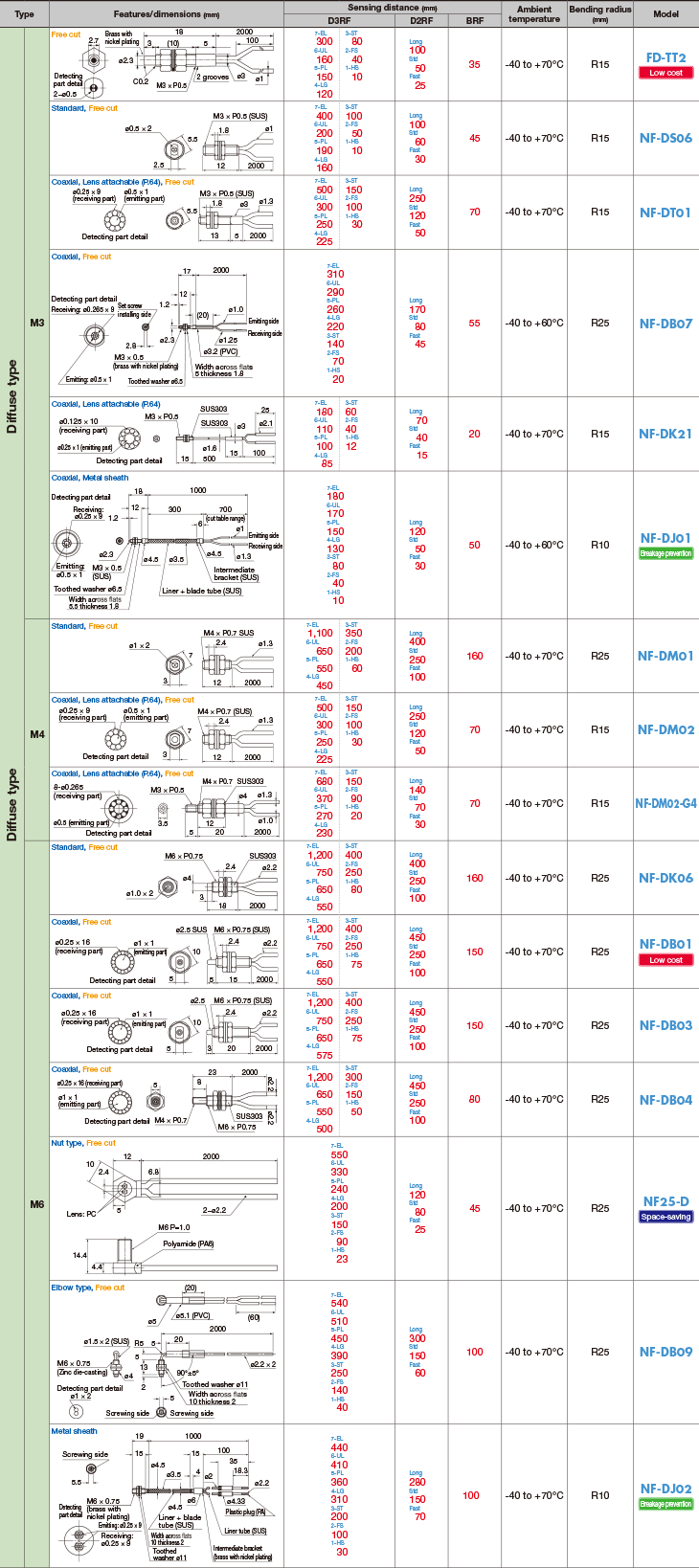 •The sensing distances for the diffuse type fiber units are values on 500 ☓ 500 mm white paper.
•Install with an ambient humidity between 35 and 85%. In the case of 85% RH, the ambient temperature should be between 0 and 40℃.