Fiber Unit

THREAD TYPE Series
Type that can be mounted with a threaded nut Fiber units
Adjustable mounting type that switches between straight view and side view also available

A metal sheath type that protects against cable breakage,as well as lens attachable models are available.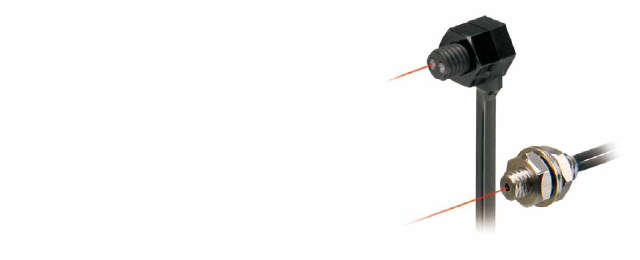 Thread type fiber units (through-beam type)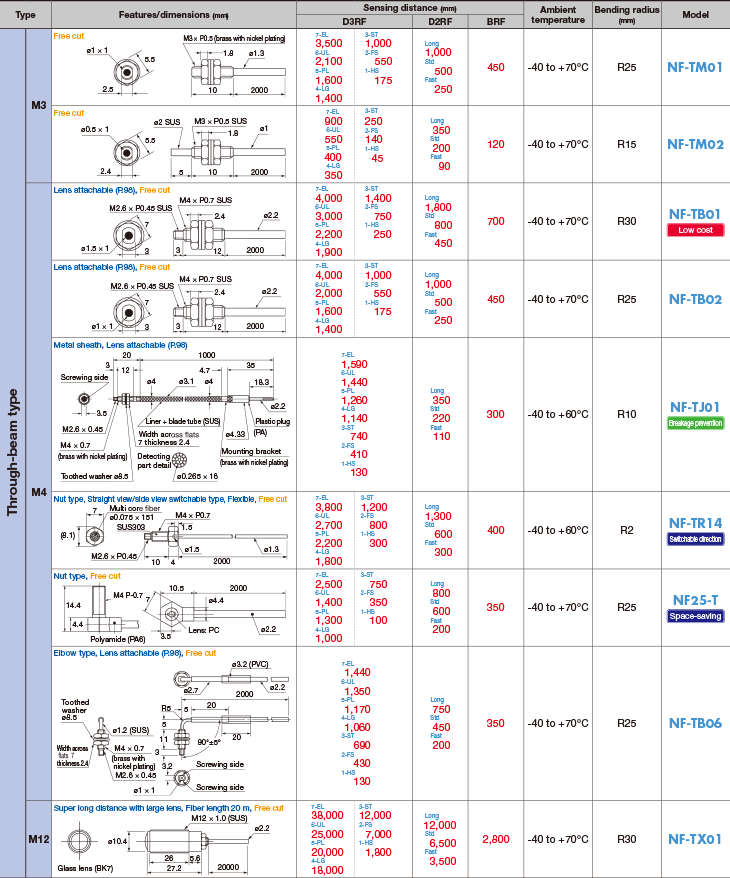 •Install with an ambient humidity between 35 and 85%. In the case of 85% RH, the ambient temperature should be between 0 and 40℃.