Lighting Monitoring and Illumination Check Sensor

MDF Series
Automatic measurement of continuous lighting and
ON/OFF lighting control using an internal trigger
Clear maintenance timing of lighting

Reduced wiring with the possibility to link up to 8 devices
(inter-connection types)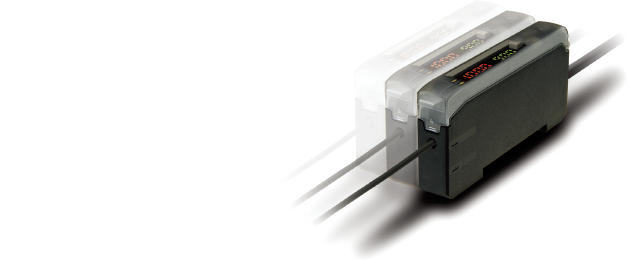 I/O Circuit Diagram
Connecting

When not used for external input, cut the lead wire and wrap it individually with insulating tape, and do not connect it to any other terminal.

Important points

■ When using a switching regulator for the power supply, be sure to ground the frame ground terminal.
■ Because wiring sensor wires with high-voltage wires or power supply wires can result in malfunctions due to noise, which can cause damage, make sure to wire separately.
■ Avoid using the transient state while the power is on (approx. 100 ms).

*MDF-TSN inter-connection type slave unit does not have power supply wires (brown/blue) because power is supplied from the master unit.
Dimensions
Unit : mm
Amplifier unit
Stand-alone MDF-TN / MDF-HTN

Inter-connection type MDF-TMN / MDF-TSN
Fiber unit
M4 screw NF-MT77

NF-MTA02 side-view lens Receiving angle: ±10°

o3 cylinder NF-MT05