Easy Setup Color Sensors

CVSE1-RA Series
Simple & Easy Setup Color Area Sensor
All in one color vision sensor

Color resolution : 15,000 colors

Stable color detection by calculating hue of each pixel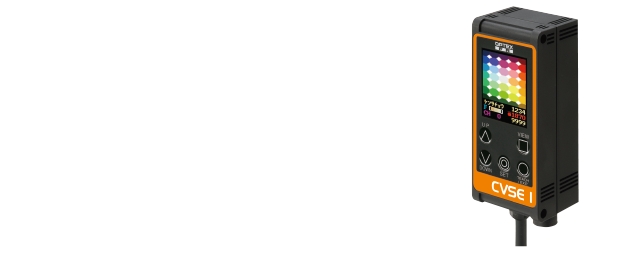 High performance by dedicated ASIC
Setup Adjustable while line is running
CVSE1-RA provides output with the setup parameters given even while you are adjusting setup. You don't have to stop the line.

CVSE1-RA has two processing unit individually so it can change parameters while vision processing is running without delay.
Stable inspection
It calculates color hue of each pixel that prevents miss-inspection affected by external light and brightness changes of lighting. Stable inspection is available and you can setup CVSE1-RA just like you do for photoelectric sensor.