Standard Elongated Hole, Small Type

BGS-S/BGS-2S Series
Standard elongated hole type and small type BGS sensors
For locations with small mounting space

For accurate detection of small workpieces

High-speed response: 0.5 ms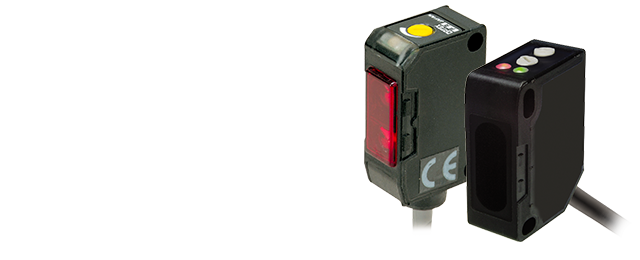 Distance adjustment
NPN output type

*White lead wire: 2 is only equipped to BGS-S08☐, -2S30☐T

PNP output type
Connector type

*Pin No. 2 is not used for BGS-2S10☐, -2S15☐, -2S30☐.

Connecting

▪ Turns to Light ON mode when the white wire is connected to +V or not connected and to Dark ON mode when connected to 0 V (for NPN). To use without connecting, disconnect and wrap individually with insulating tape, etc. Do not connect it to any other terminal.
▪ 1 to 4 are connector pin No.

Notes

▪ When using a switching regulator for the power supply, be sure to ground the frame ground terminal.
▪ Avoid wiring in parallel with or in the same piping as high-voltage wires or power lines. Doing so may lead to malfunctions caused by noise. Also, shorten the power supply and signal wires as much as possible.
▪ Avoid using the transient state while the power is on (approx. 100 ms).
▪ The connector direction is fixed as in the drawing to the right when you use L-shaped connector cable. Be aware that rotation is not possible.
Dimensions
(Unit : mm)
Sensor (BGS-S08☐)
Cable type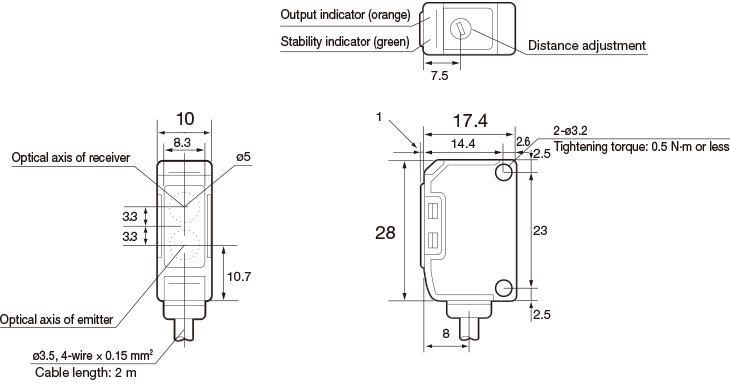 Connector type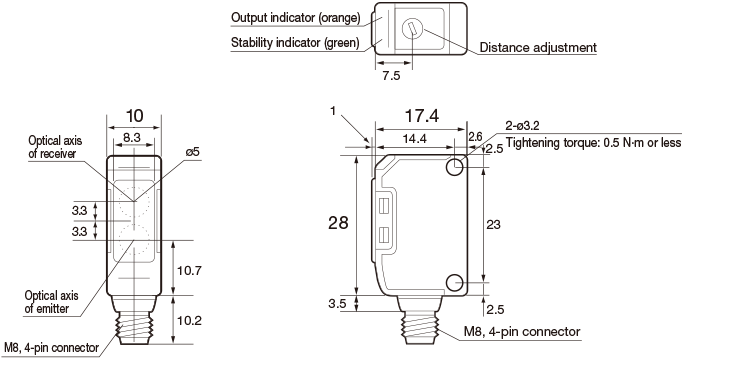 Mounting bracket (BGS-S08☐)
Cable type (when using included BEF-W150-B)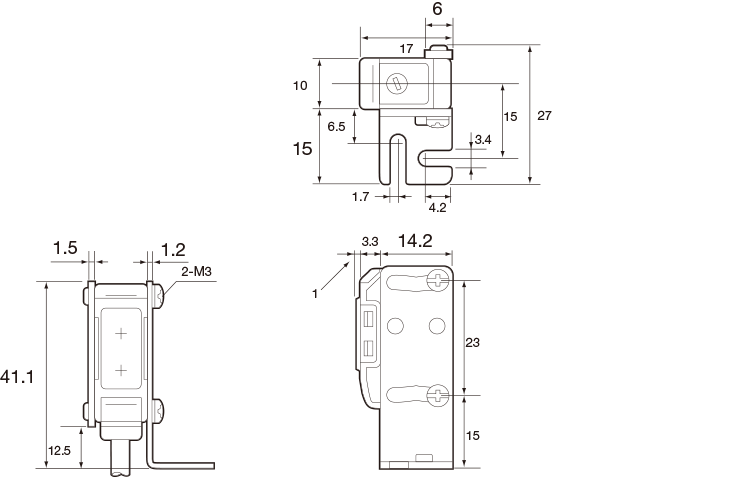 Connector type (when using optional BEF-W150-A)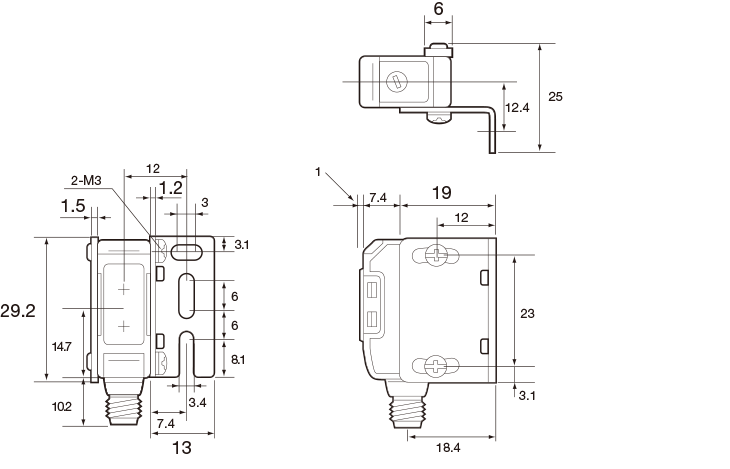 Sensor (BGS-2S☐☐☐)
Cable type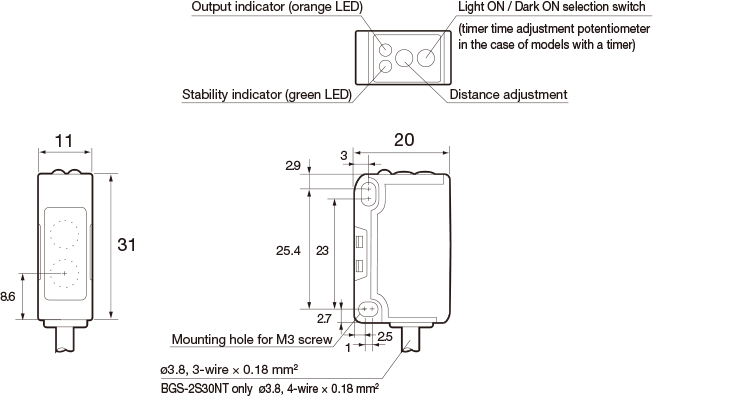 Mounting bracket (BGS-2S☐☐☐)
Cable type
(when using included BEF-W140-B)

Connector type
(when using optional BEF-W140-A)
Connector cable (optional)
CN-S, JCN-5S, JCN-10S

JCN-L, JCN-5L, JCN-10L
Successor models
M84CN-2S, M84CN-5S, M84CN-10S

M84CN-2L, M84CN-5L, M84CN-10L