Wide Measurement Range Thermometer

PT-2LD
<PT-2LD, End of sales by March 2024>
-40 to 510°C (−40 to 950°F) wide-range type
Large LCD and backlight function

Sighting function laser marker included

Simple, one-button operation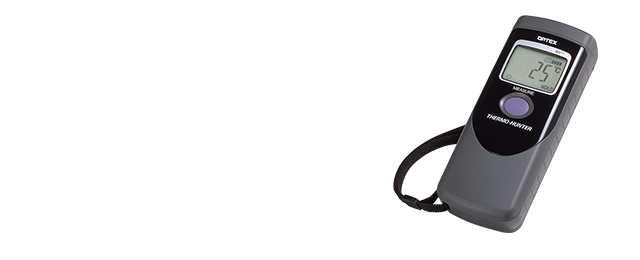 -40 to 510°C (−40 to 950°F) wide-range type

This wide-range thermometer can measure from negative temperatures, such as for frozen foods, up to 500°C (932°F).
Every PT-2LD thermometer can be used in a wide range of industries and for a wide variety of applications.

Energy-saving automatic power off function

This function is designed to save power by automatically turning off the power following the 20-second operation of the hold function after a button has been released.
Sighting function laser marker included

The laser marker allows users to verify the measurement location even from a distance.

Large LCD and backlight function

This product uses a large LCD screen to display temperatures clearly.
The included backlight function allows for reliable use even in dark locations.
Simple, one-button operation

Thanks to a simple design, users can start measurement, turn on the laser, and illuminate the backlight just by pressing one button.
This allows for quick measurement immediately after taking the product out of a pocket.

Compact, pocket-sized body

The product is small and lightweight, weighing only 180 g.
This compact, pocket-sized design makes it incredibly portable.