Accurate Laser Sensor With CMOS Image Sensor Type

D Series
Longer Sensing Distance and Better Repeat Accuracy
Sensing distance 40m (Thru-beam type)

Response time 0.5ms Max.

Easily visible laser spot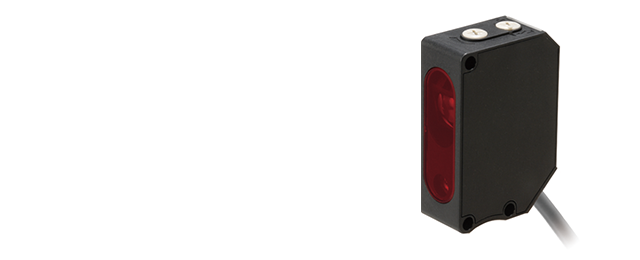 Repeat Accuracy

Very tight Repeat Accuracy, 0.2 - 0.3 mm for BGS type.
Even Thru-beam and Retro types have 0.3mm Repeat Accuracy (*).
* = Tested at the middle point of sensing range.
Pushbutton Teach with Fine Adjustment

In addition to a Teach button there are also two threshold adjustment buttons. Fine adjustments can be made to the threshold value after Teaching by using the adjustment buttons.

Timer functions

The pushbutton teach models of the D series have built-in Timer functions for added flexibility.
Remote Input

The DR-Q and BGS-DL sensors have a Remote Teach input that can be used to remotely set the sensor sensitivity.

Class 2/Class II IEC, FDA Regulation

The D series conforms to Class 2 (IEC) and Class II (FDA) regulations.
The most powerful Thru-beam and Retro-reflective type sensors available with a Laser Light Source.
DT series (Laser thru-beam) / DR series (Laser retro-reflective)
The D Series Laser Sensors offer a long sensing distance in conventional Thru-beam and Retro-reflective sensors.
The Co-axial Laser light source gives extremely tight alignment to the target.
Alignment of the sensor is easy thanks to the bright projected laser spot.