Potentiometer Fiber Sensor

JRF Series
<End of sales by September 2019>
Water resistant specification, with light axis adjustments that can be checked at a glance
Degree of protection on IP66

With an emitted-light color change function to enable easier light axis adjustments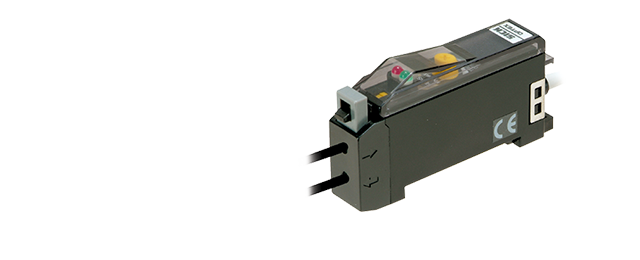 With an emitted-light color change function to enable easier light axis adjustments

Equipped with an emitted-light color change function that changes the color of the light emitted from the fiber depending on the amount of light received. Red is emitted when light detection is stable, while orange is emitted when light is not detected or when light detection is unstable. This enables light axis adjustments to be made without having to check the amplifier indicator.

Degree of protection on IP66

Water resistant specifications have cleared the IP66 requirements for fiber-type amplifiers. Expands the possibilities in which sensors can be used in wet and dusty environments.