BGS sensor with digital display type

BGS-HL/BGS-HDL Series
High resolution BGS laser sensor
Minimum detectable height difference = 0.08 mm (BGS-HL05**/BGS-HDL05**)

Built-in controller 4 Digit display

Stable detection regardless object color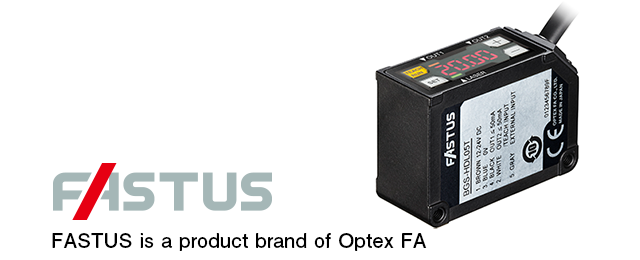 Super precision BGS sensor
detects 0.08mm height difference (BGS-HL05**/BGS-HDL05**)
FASTUS BGS-HL/-HDL Series achieves precise height difference detection regardless of Object color and material. This is accomplished by utilizing original "TRI-CORE" Technology found in our high-end displacement sensors. This Technology enables the highest level of performance in the industry at an economical price.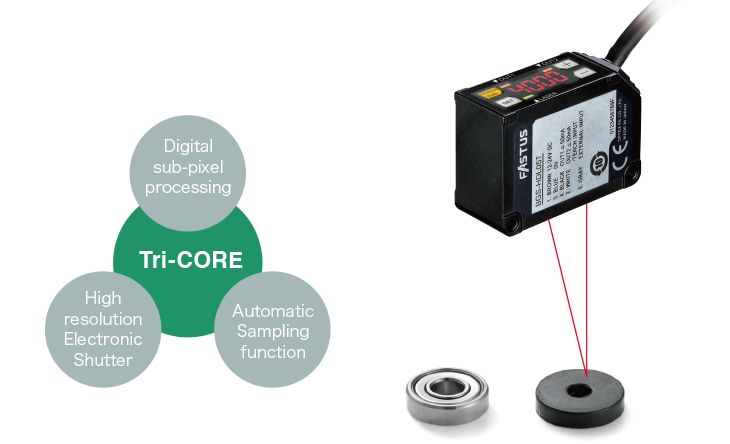 High resolution electronic shutter

Thanks to an automatic shutter speed adjustment function, the BGS-HL/-HDL series has the advantage of accurately detecting Black non-reflective surfaces as well as shiny reflective surfaces. The Automatic shutter speed adjustment function minimizes the error caused by differences in reflectivity of object color and material.

Material response is improved incredibly

The error of BGS-HL25T2/BGS-HDL25T2 is improved to 1/13 (SUS) and 1/58 (Black paper) compared with conventional BGS laser sensor.
Digital subpixel processing

Subpixel processing divides one pixel into sub pixels and enables accurate detection of peak.

Automatic sampling function

In addition to standard feedback, received light to laser power, BGS-HL/-HDL has Automatic Sampling function which enables stable detection of metal surface and also black material by adjusting sampling speed.
Easy to see digital panel

・ 4 Digit display in small case
・ Easy setup by 4 buttons
・ Functions are like high-end

Ideal for robot mounting

Ideal for mounting on robot cylinder thanks to compact dimensions and the light weight. IP67 water tightness is also secured.
The minimum detectable height difference of 0.08 mm (BGS-HL05**/BGS-HDL05**)
Perfect for applications that require sensing the height difference of very thin parts, inclination, and overlap (seam) detection.