LED BGS Sensors

BGS series
Highly balanced BGS standard
Spot light can be clearly seen thanks to the high brightness emitting LED

Effective against workpiece tilting

M8 connector types are also available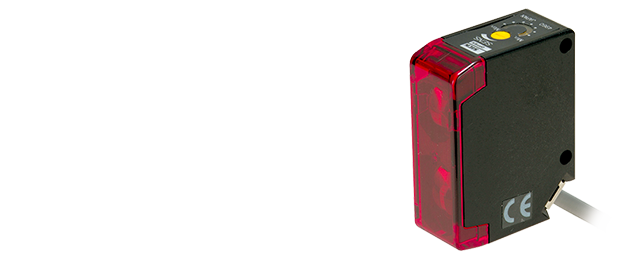 Stable detection without being affected by workpiece color

BGS Function (Background Suppression)

The sensor does not turn ON/OFF based on the receiving light quantity, but detects based on the distance to the workpiece.
It can also be used safely with both brightly and darkly colored workpieces.

Effective against Workpiece tilting

Type with good angular deviation

With a large spot size of ø10 mm/100 mm, stable detection is possible even if workpieces are tilted.
It is also highly visible and is extremely convenient for positioning.
Easy adjusting

Finely adjustable 2-turn potentiometer

Features a wide distance adjustment range to enable fine distance determinations to be made.
Since these models also come with indicators, the adjustment position can be confirmed at a glance.

Water resistant structure

Degree of protection on IP67

All models in the BGS series conform to IP67 (protective resistance standard) and feature excellent dust and water resistance.
It also conforms to CE and UL standards and can be used in a wide range of locations.
For improved maintenance

Connector type also available

A connector type convenient for replacing sensors or only cables during maintenance is also available. Ideal for use in cleanrooms where the usage of items such as tools is undesirable.