Compact Displacement Sensor

CD1 Series
Discontinued Products
Please click on this link to find the replacement products.
Basic Design Simple Displacement Sensor
Compact design ideal for built-in use with OEM machines

Versatility from 30 ±4mm to 250 ±150mm distance

If a display and signal control is needed both the digital and analogoutput of the CD1 can be connected to a digital panel meter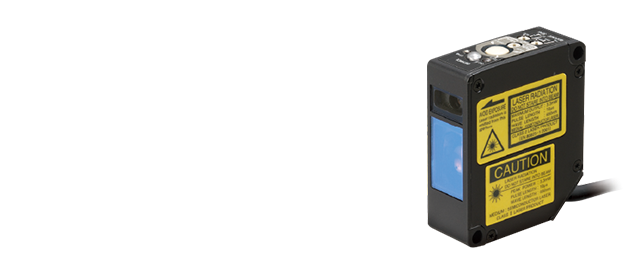 Teach-in system

The CD1 is simple to setup and easy to operate.
It is not necessary to make manual adjustments to the sensor, just push the button.

All-in-one solution

The amplifier and sensor are built-in, the CD1 is a complete self-contained sensor
Remote teaching input

The teaching procedure can be carried out remotely by using the remote teach input. There is no need to perform this step at the sensor.
This feature is good for OEM machine builders.

Dual output - Digital On/Off and analog

There is a choice of NPN or PNP transistor for the control output, choose the model number based on the desired type.
The 4 to 20 mA analog output is standard on both types.
Class 2 laser product
Classified to Class 2 laser, 650mm, max 1mW.
Easy set-up and measuring

The high and low limit of the measuring range can be set.
1: Go to the SET mode.
2: Teach the high and low limit using the workpiece.
3: Return to RUN mode.

IP67 rating

This stand-alone unit is protected with IP67 design.