Compact Laser Displacement Sensor

CD22 Series
Smallest displacement sensor in class
* Among devices equipped with displays in the 1 μm repeat accuracy class. Optex FA examination performed November 2015.

Newly added amplifier unit that can be connected with CC-Link communication units

Built-in amplifier & digital 4-digit display

Featuring high performance functionality like high-end models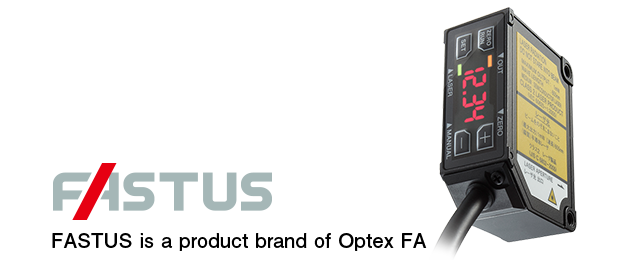 I/O circuit diagram
CD22 analog output type: With the NPN setting

CD22 analog output type: With the PNP setting
Connector pin configuration
Dimensions
(Unit : mm)
Sensor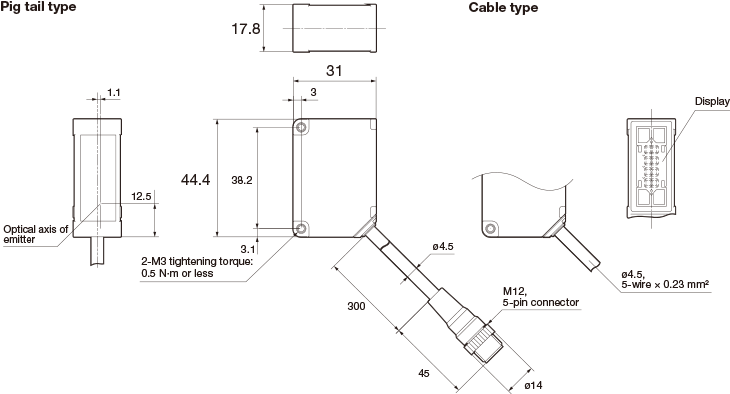 Connector cables

DOL-1205-G02M
DOL-1205-G05M
DOL-1205-G10M

Connector cable (robot cable specification)

DOL-1205-G02M-R
DOL-1205-G05M-R
Successor models
YF2A15-020VB5XLEAX
YF2A15-050VB5XLEAX
YF2A15-100VB5XLEAX

DOL-1205-G02M-R
DOL-1205-G05M-R
Precautions for laser use
This product emits a Class 1 or Class 2 visible laser beam that is compliant with JIS C6802/IEC -60825-1/FDA laser safety standards. Labels for applicable standards are affixed and attached to the sides of the sensor.
•Export to the United States
If this product is to be exported to the United States, it is necessary to follow laser standards as stipulated by the American Food and Drug Administration (FDA). This product has already been submitted to the CDRH (Center for Devices and Radiological Health). If exporting to the United States, apply the attached seal to the product or replace the seal.