Fiber Unit

LIQUID LEVEL & LIQUID LEAK DETECTION Series
Fiber units for detecting liquid
Select based on applications for liquid level, liquid leakage, and water detection

Array type NF-DF07 that can be mounted on ø8 to ø80 mm pipes

A liquid accumulation prevention structure is used for all liquid level contact type models.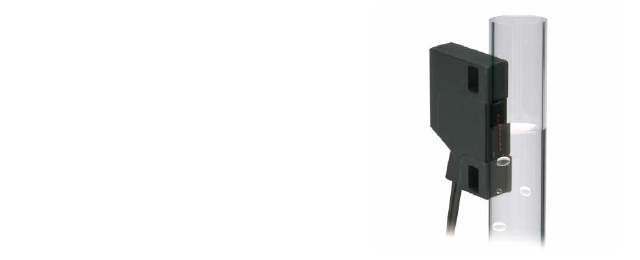 Water detection fiber
Fiber unit specialized for D3IF and BIF fiber amplifiers for detecting water. The detection of contents (through-beam type) or adhesives inside transparent bottles, as well as detection of colorless water or chemicals on the production is now possible.
Water detection fiber units (through-beam type/diffuse type)
Click the image to enlarge.
•Use D3IF-TN or BIF-WN/-CWN fiber amplifiers for water detection.
•The sensing distances for the diffuse type fiber units are values on 500 × 500 mm white paper.
•Install with an ambient humidity between 35 and 85%. In the case of 85% RH, the ambient temperature should be between 0 and 40℃.