An ultra-thin type that can be mounted anywhere thanks to its angled cable and flexible mounting hole.
Flexible mounting hole: Hole pitch of 8 to 11 mm

Visible indicators even from back of the housing (Flat ON type)

Angled cable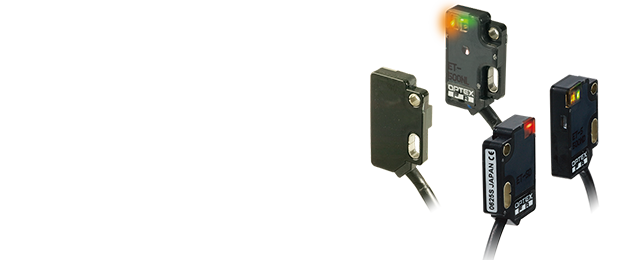 Output circuit diagram
NPN output type

PNP output type
Through-beam type emitter

Notes

▪ When using a switching regulator for the power supply, be sure to ground the frame ground terminal.
▪ Because wiring sensor wires with high-voltage wires or power supply wires can result in malfunctions due to noise, which can cause damage, make sure to wire separately.
▪ Avoid using the transient state while the power is on (approx. 100 ms).
Dimensions
Unit : mm
Flat ON type
Through-beam type emitter

Through-beam type receiver

Diffuse-reflective type/limited diffuse reflective type

Side ON type
Through-beam type emitter

Through-beam type receiver

Diffuse-reflective type/limited diffuse reflective type

Slit mask (Flat ON through-beam type for ET-500☐☐)
BL-W2F-1.5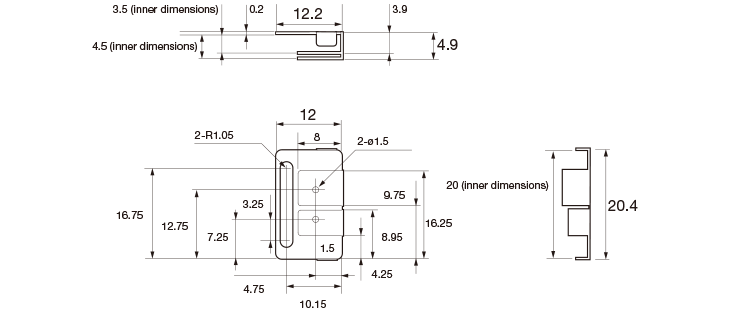 BL-W2F-1