CC-Link Communication Unit

UC1 Series
Monitoring and Setup of Sensors Through Network is Possible
Compliant with Mitsubishi iQSS (iQ Sensor Solution)

Remote controlling of fiber sensor and displacement sensor is possible

Space saving installation reducing wires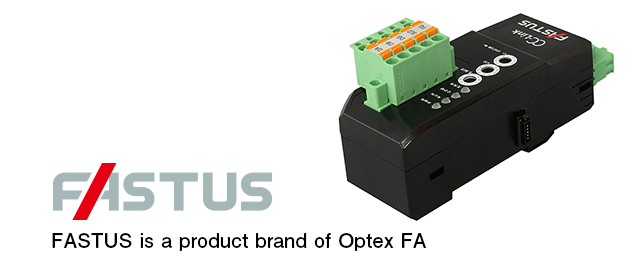 Improves accessibility to D3RF series drastically.
It can get multiple fiber sensor amplifier D3RF series connected to CC-Link.
Monitoring, setting and backup of settings are remotely available through network.
By connecting fiber sensor amplifier D3RF series, accessibility is drastically improved even if the amplifier is installed in a complex machinery.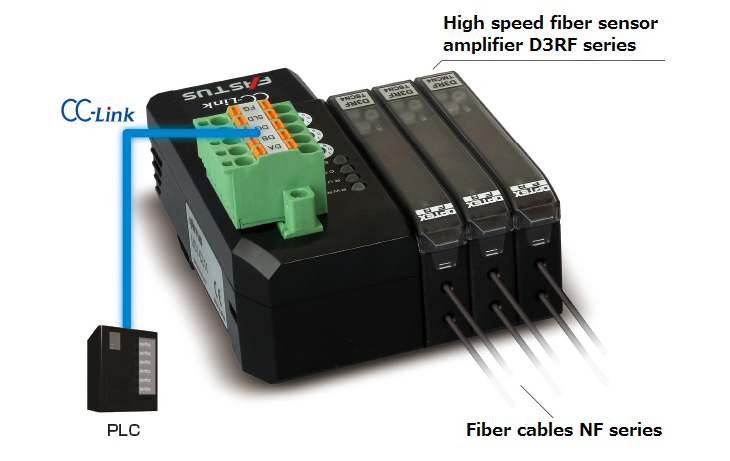 Compliant with Mitsubishi iQSS (iQ Sensor Solution).
You can access to D3RF amplifiers through CC-Link net work remotely and you can control D3RF amplifiers by Mitsubishi "GX Works2".
It will release your burden of setting up pushing buttons on the D3RF amplifiers.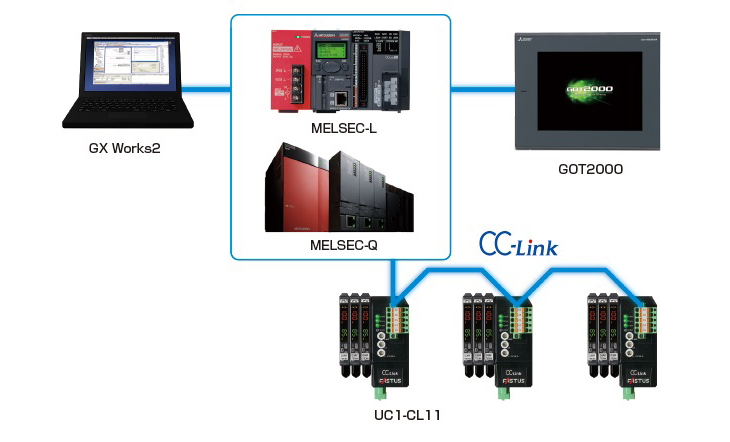 What you can do with iQSS.
1. You can get information of the sensors connected including number of the sensors.
2. Monitoring level of receiving light and/or measurement value of the sensors.
3. Reading out and/or writing settings of the sensors.
4. Backup and/or restore of the settings of the sensors.