Photoelectric Sensors
Detecting meandering
Edge guiding transparent film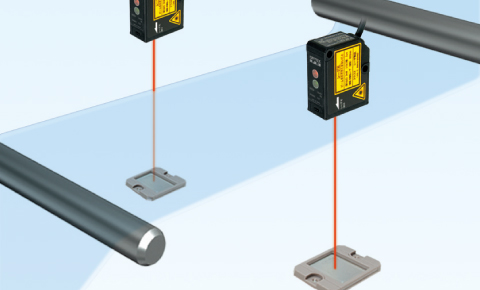 Use two DSR-800 sensors located on both sides of the film.
The sensor is sensitive enough to detect a slight change in the received light.
Model: Laser sensor head  DSR-800
Detecting edge of film for alignment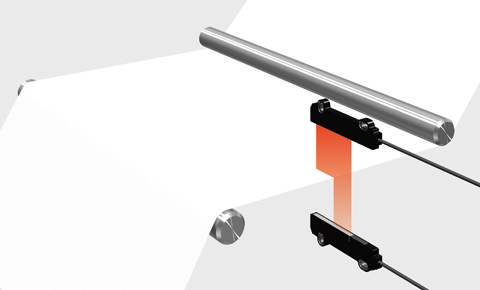 Screen fiber cable NF-TS40 can be utilized for web alignment control.
It has 40mm width screen beam and in that area the sensor can detect edge of the film. Fiber sensor amplifier with analog output D2RF-TA can feedback the position of the edge by analog output.
Model: Screen fiber cable  NF-TS40
Application examples
by industry
Application examples
by industry