Photoelectric Sensors
Printing
Paper Position on Cutting Machine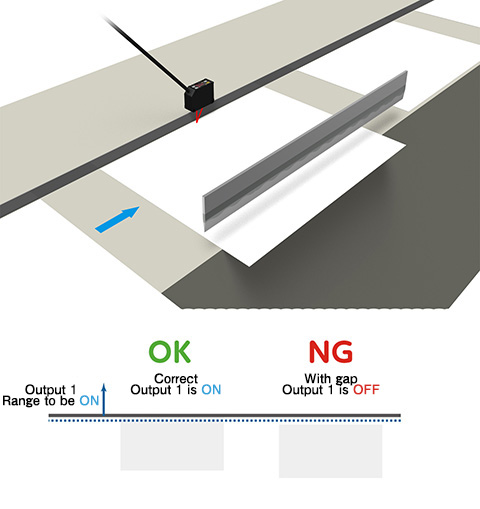 The BGS-HDL05T is useful for detection of paper positioning on a cutting machine.
Detection is performed when a stack of paper hits against the stopper, then the cutter blade cuts the paper to the preset size.
The BGS-HDL05T's ability to detect a gap of just 0.08 mm ensures high-accuracy detection even with paper thicknesses up to 0.25 mm.
In addition, stable detection is possible even for glossy paper against a shiny background such as metal.
Model: High-resolution C-MOS Laser Sensor  BGS-HDL series
Application examples
by industry
Application examples
by purpose