Photoelectric Sensors
FPD/PV
Alignment of glass substrate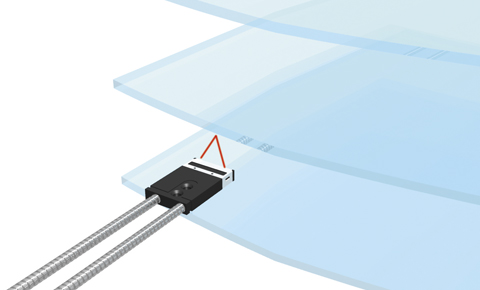 Limited reflection type (heat resistant up to 250℃) enables alignment of glass substrate.
As sensor window is dual structure, detection is not affected by leaning of substrate.
Model: Limited reflection type fiber cable  NF-DH10
Detecting the right side of glass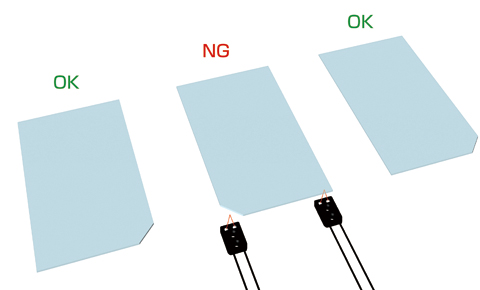 Limited reflection fiber cable NF-DC38 detects the right side or wrong side of glass. NF-DC38 detects notch stably even glass is transparent.
Model: Fiber sensor amplifier + Fiber cable  D3RF + NF-DC38
Application examples
by industry
Application examples
by purpose