Photoelectric Sensors
Detecting black/glossy objects
Checking existence of chocolate in the pillow packaging machine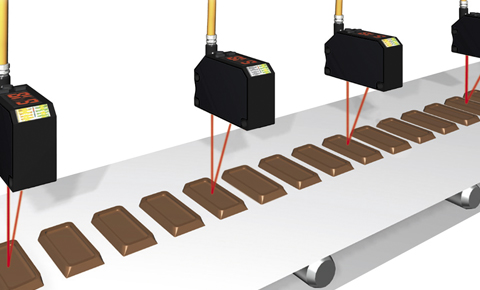 Linear image sensor on light receiving element stably detect chocolate bar without any influence of its uneven surface.
Model: C-MOS Laser sensor  BGS-DL10TCN
Detect fallen can on the conveyer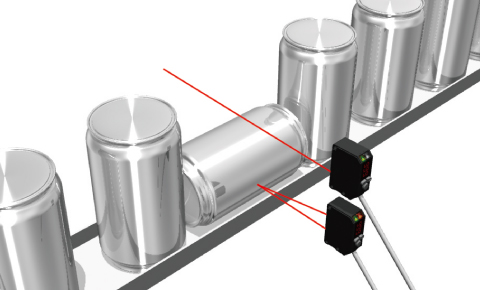 Set sensors at lower level and higher level so that the sensors can detect only fallen cans.
As BGS-DL10TN has C-MOS image sensor, it can detect objects even if it is printed and also the surface is shiny.
Model: C-MOS laser sensor  BGS-DL10TN
Application examples
by industry
Application examples
by industry