Miniature Sensors

E Series
An ultra-thin type that can be mounted anywhere thanks to its angled cable and flexible mounting hole.
Flexible mounting hole: Hole pitch of 8 to 11 mm

Visible indicators even from back of the housing (Flat ON type)

Angled cable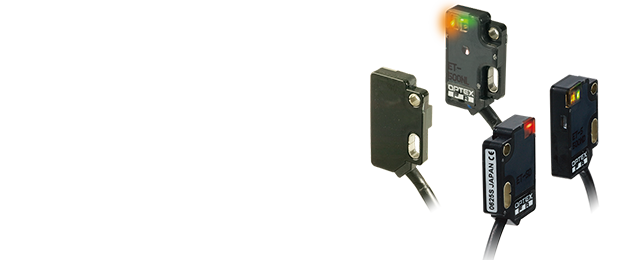 Choose the files and check the check-boxes. Multiple files can be chosen.
Download

Data

File Name

OPTEX-FA_E_catalog_all0800.pdf:[1.56MB]

OPTEX-FA_E_instruction.zip:[3.38MB]

3d_flat_type.zip:[417.62KB]

3d_side_type.zip:[371.28KB]

2d_flat_type.zip:[76.06KB]

2d_side_type.zip:[92.37KB]

3d_bl-w2f-_.zip:[128.02KB]

2d_bl-w2f-_.zip:[13.87KB]